Jewellery makes for a classic and timeless anniversary gift. It is an elegant and beautiful way to celebrate the love and commitment between two people. Whether you're celebrating a milestone anniversary or simply looking for a special way to show your love throughout the years, jewellery is always a great choice. It's a gift that can be worn and cherished for years to come, serving as a beautiful reminder of the love shared between you and your partner.
When it comes to selecting the perfect jewellery gift for your anniversary, there are plenty of options to choose from. From luxury bangles to customised jewellery pieces, we have compiled the ultimate gift guide for you to use throughout the years to celebrate the beauty of your love story.

Our Tove and Trixie Bangles are timeless and classic jewellery pieces that complement any outfit and style. They are elegant, and versatile, and can be worn on their own or stacked with other bracelets and bangles. They can serve as a constant reminder of your love and commitment to each other and can become a family heirloom that is passed down through generations.

Our Organic Wire Earrings are bold and eye-catching earrings that can add a touch of glamour and sophistication to any outfit. They can be the perfect accessory to elevate an outfit and make a statement, making them a great gift for a wife who loves fashion and style. They might just be your wife's new favourite when it comes to date night jewellery!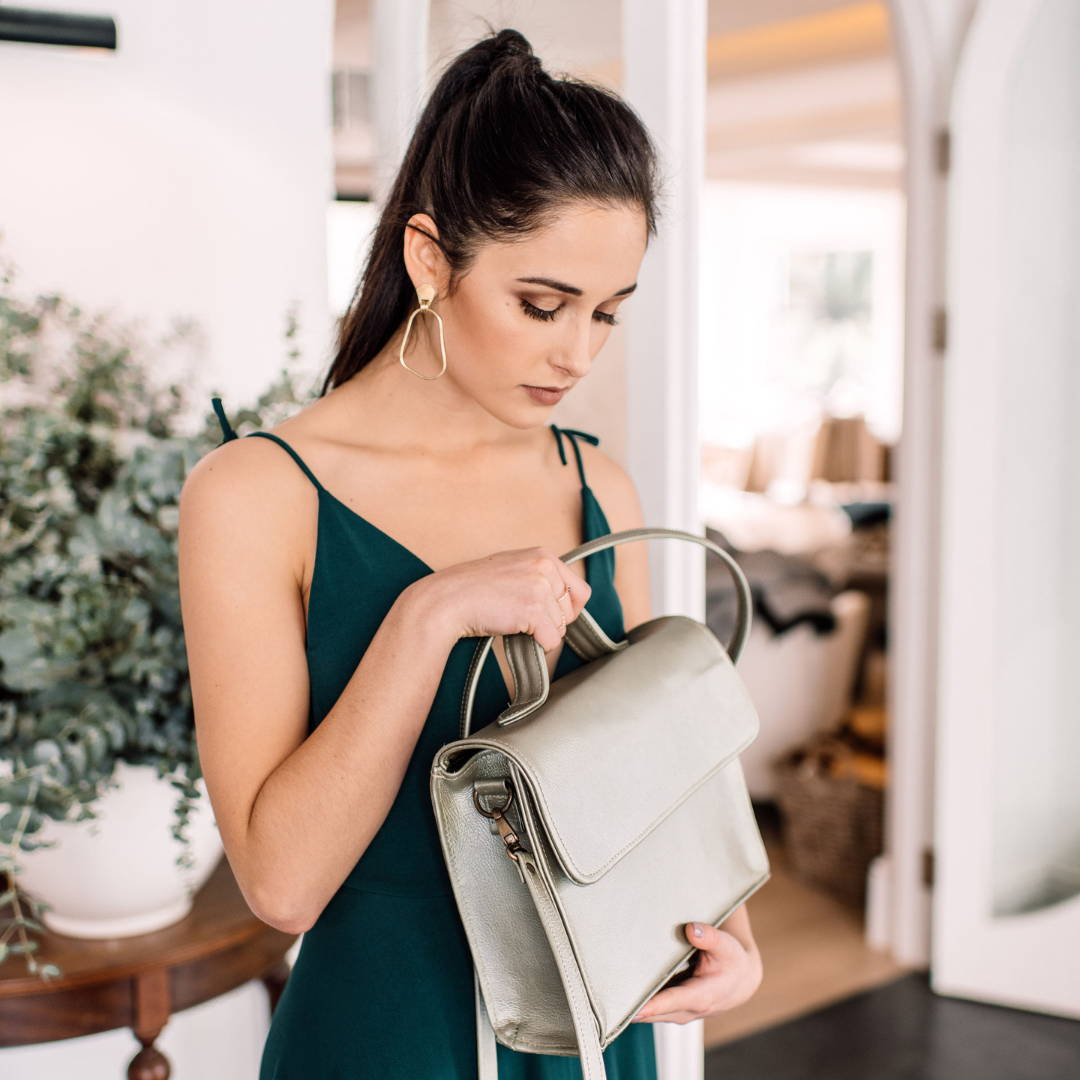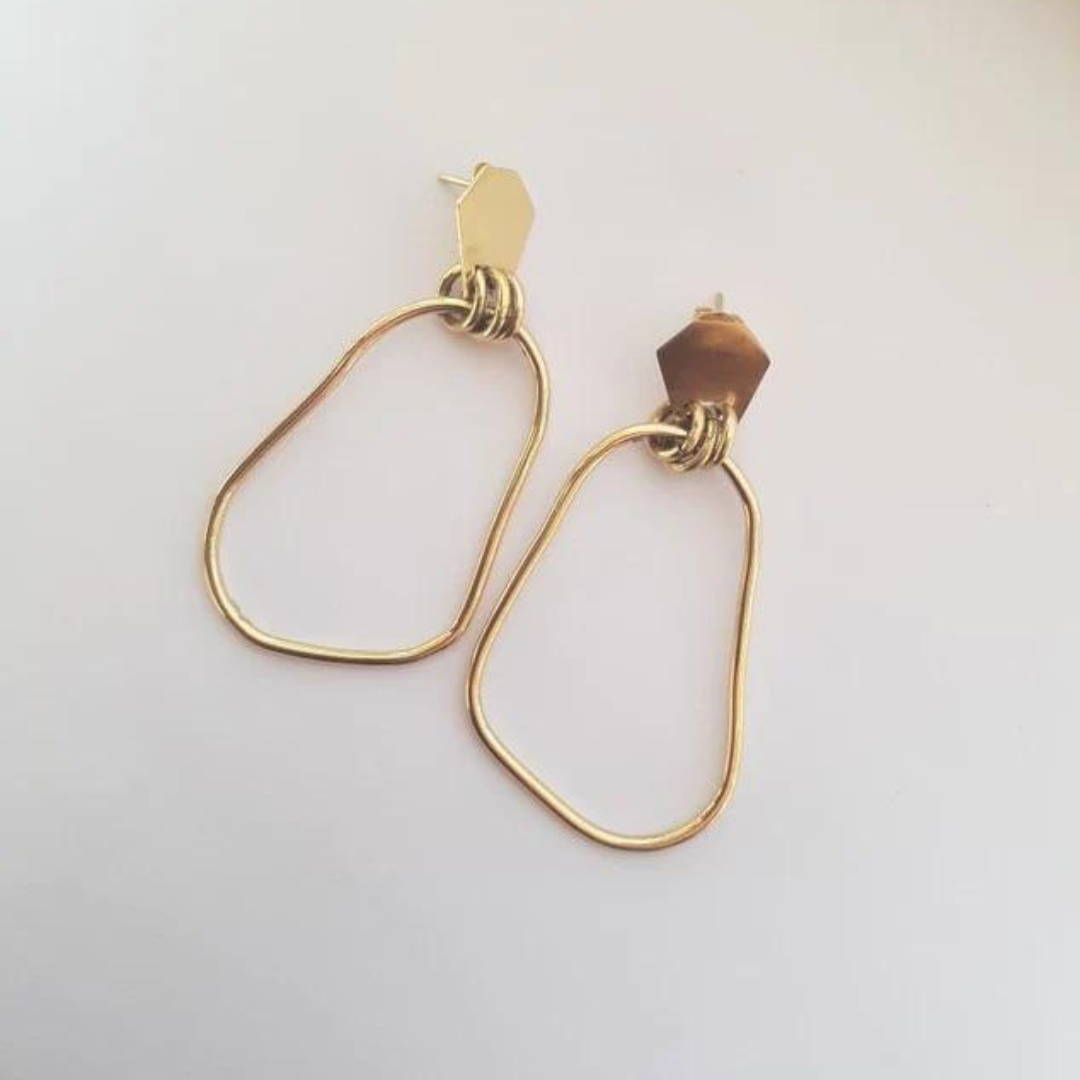 She is beautiful not in spite of her flaws, but because of them.
Our Baroque Pearl Pendant captures the uniqueness of women, as not one Baroque Pearl is equal in shape or size but unique in beauty. Each one has a unique shape and size, showcasing its beautiful individuality. Even though perfection has always been fundamental when it comes to pearls, interestingly enough, imperfections aren't seen as flaws when it comes to baroque pearls. This one-of-a-kind pendant is a special way to celebrate your wife for her individuality, authenticity and strength to persevere during difficulty.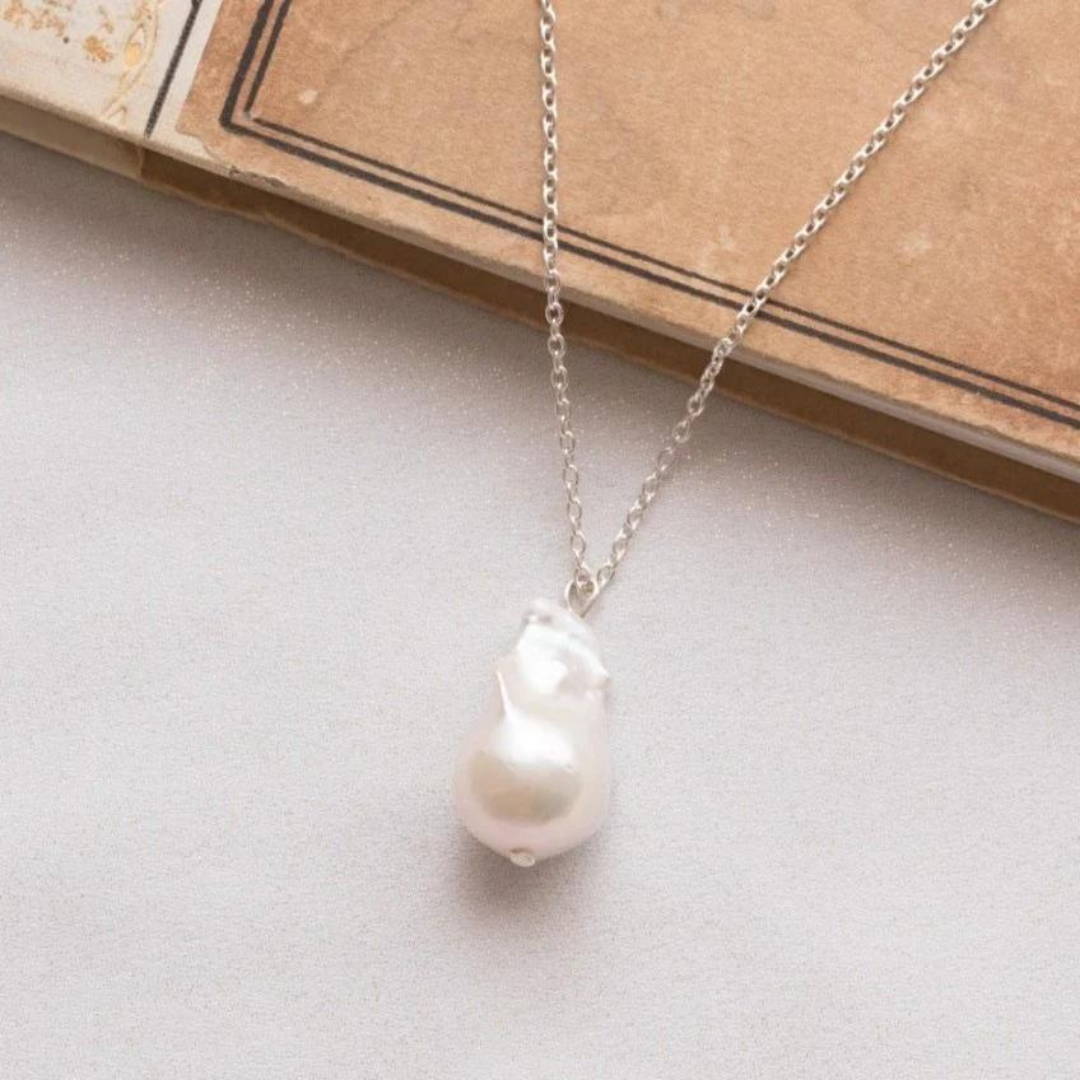 A ring is a circular band that has no beginning or end, representing eternal love and commitment. The act of giving a ring as a gift symbolises the ongoing love and commitment between two people. A well-made ring can last a lifetime and even become a cherished family heirloom. This longevity makes a ring a timeless gift that can be enjoyed for years to come. Our delicate Petite Blossom Ring is the ideal gift for daily use and may also be worn by your wife as a stack ring, a minimalist dress ring, or as a wedding band. She may choose to arrange her rings with a variety of materials, patterns, and textures.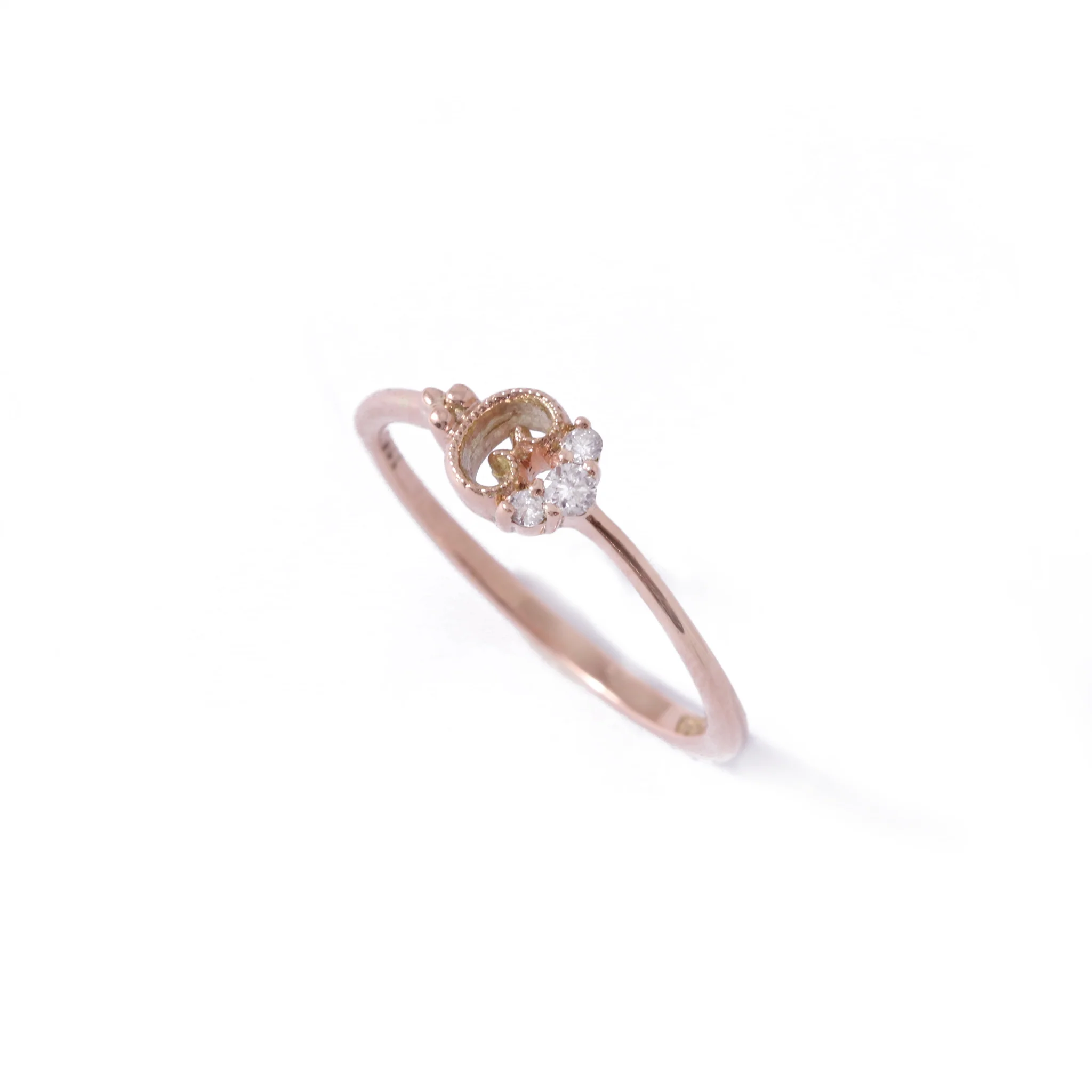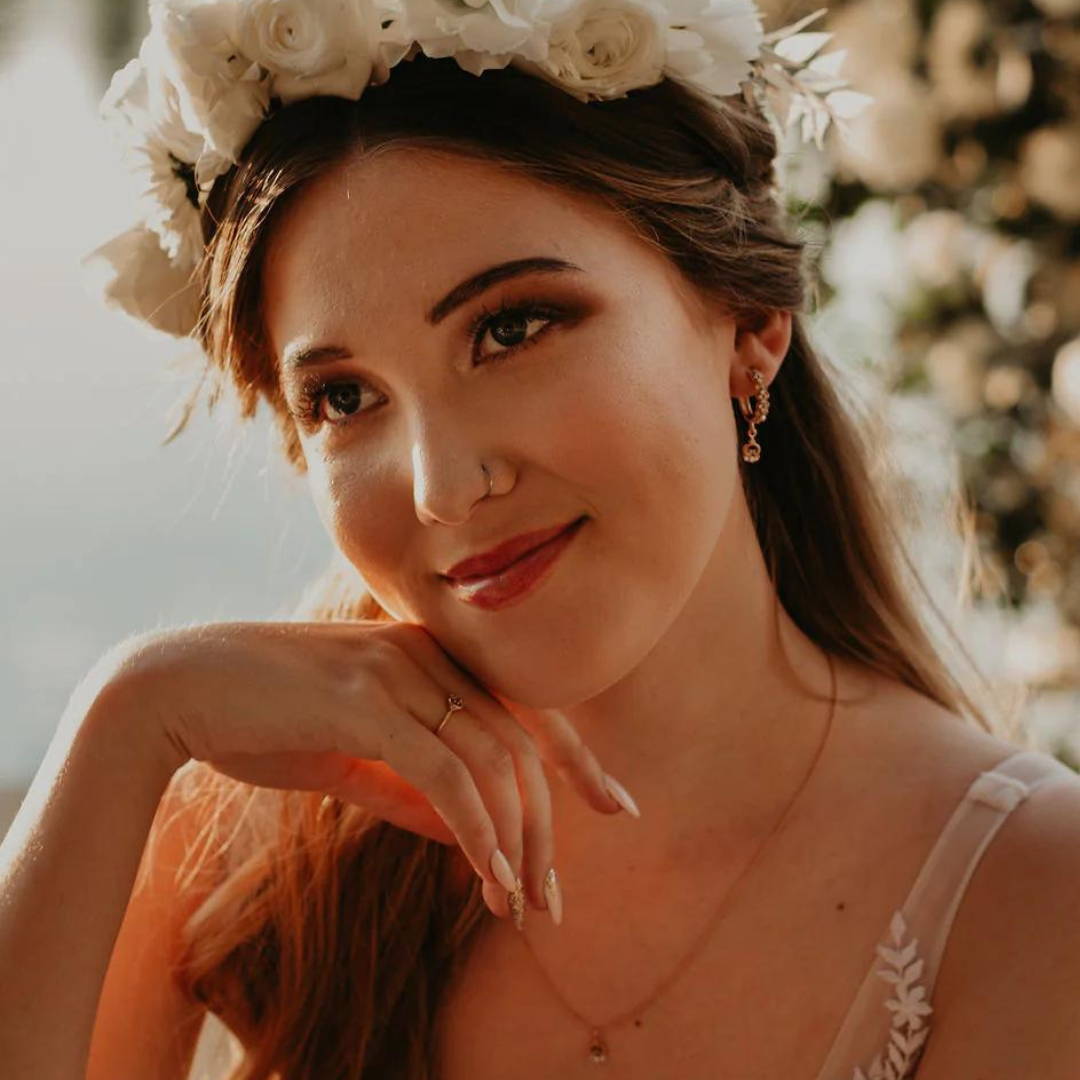 Our Petite Blossom Pendant will pair perfectly with her Petite Blossom Ring and symbolises a marriage that blossoms and exudes life and fruitfulness. It is perfect for the minimalist as well as the more fashion-forward wife who loves to stack her jewellery. This flawless pendant is crowned with three brilliant cut diamonds on a rolo oval chain.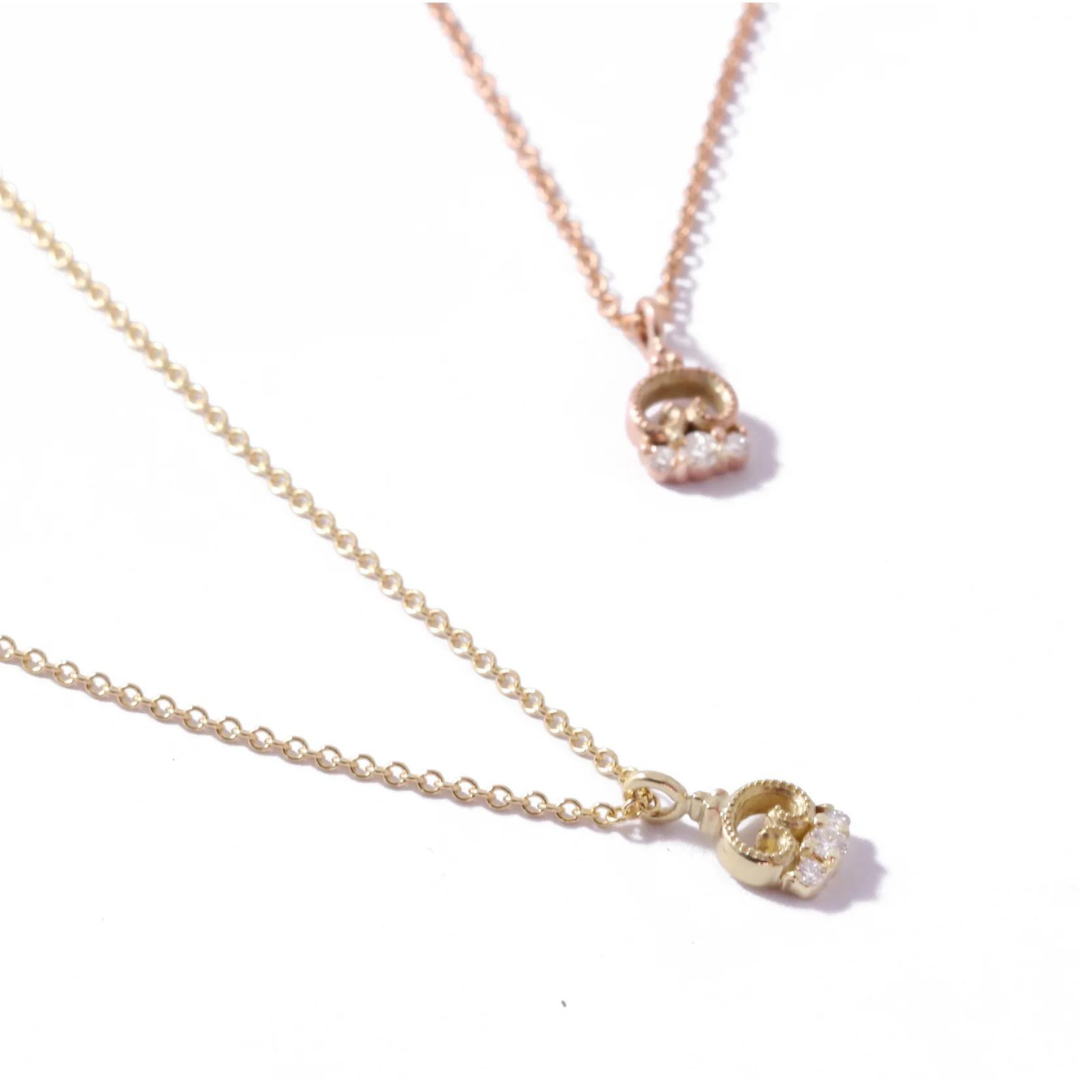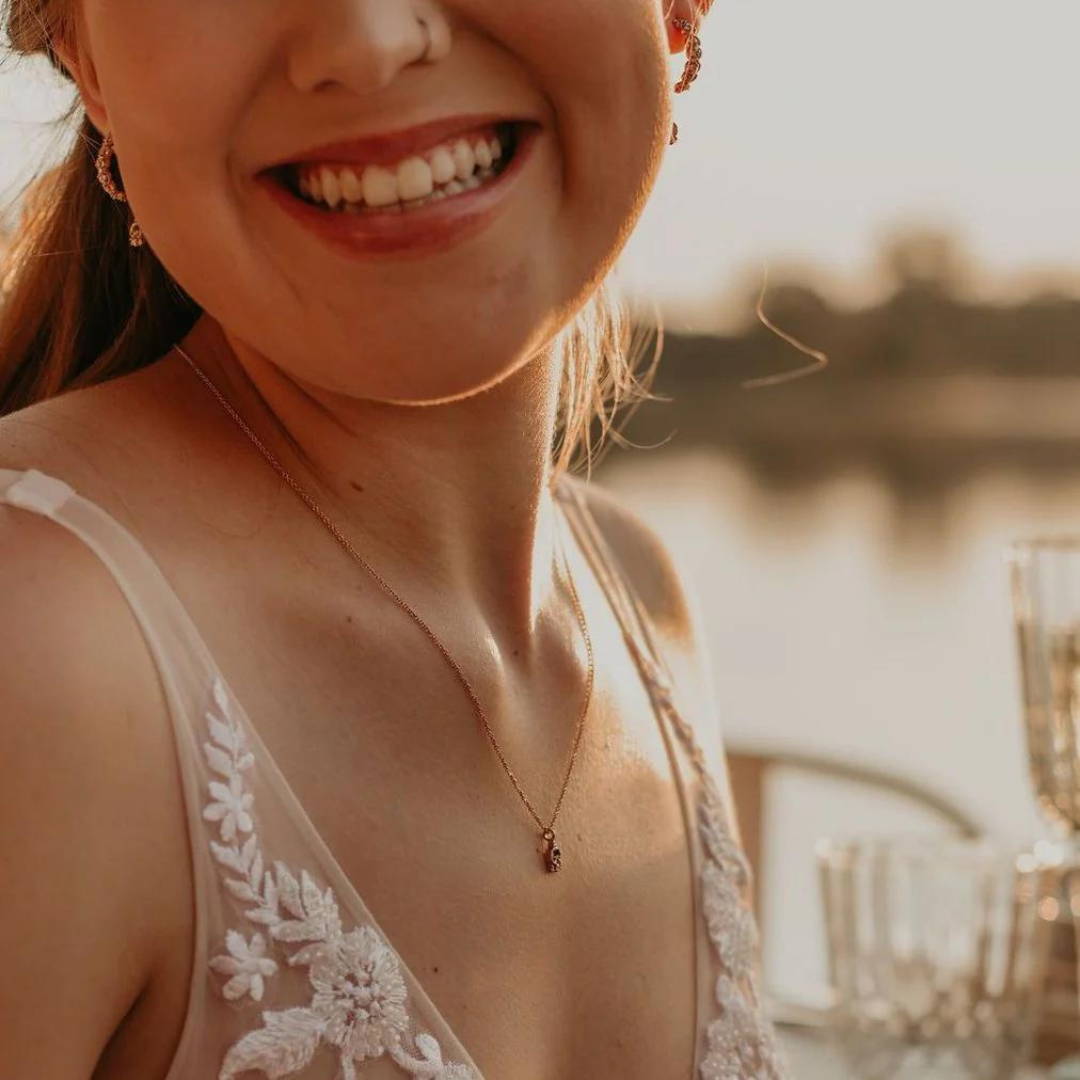 The three-strand cord woven together in a circular motion will remind her of how God encloses, encircles, and encompasses your love story. He surrounds you with His continual favour and blessing. As the circle has no beginning nor end, these woven round studs symbolise the unconditional love between husband and wife.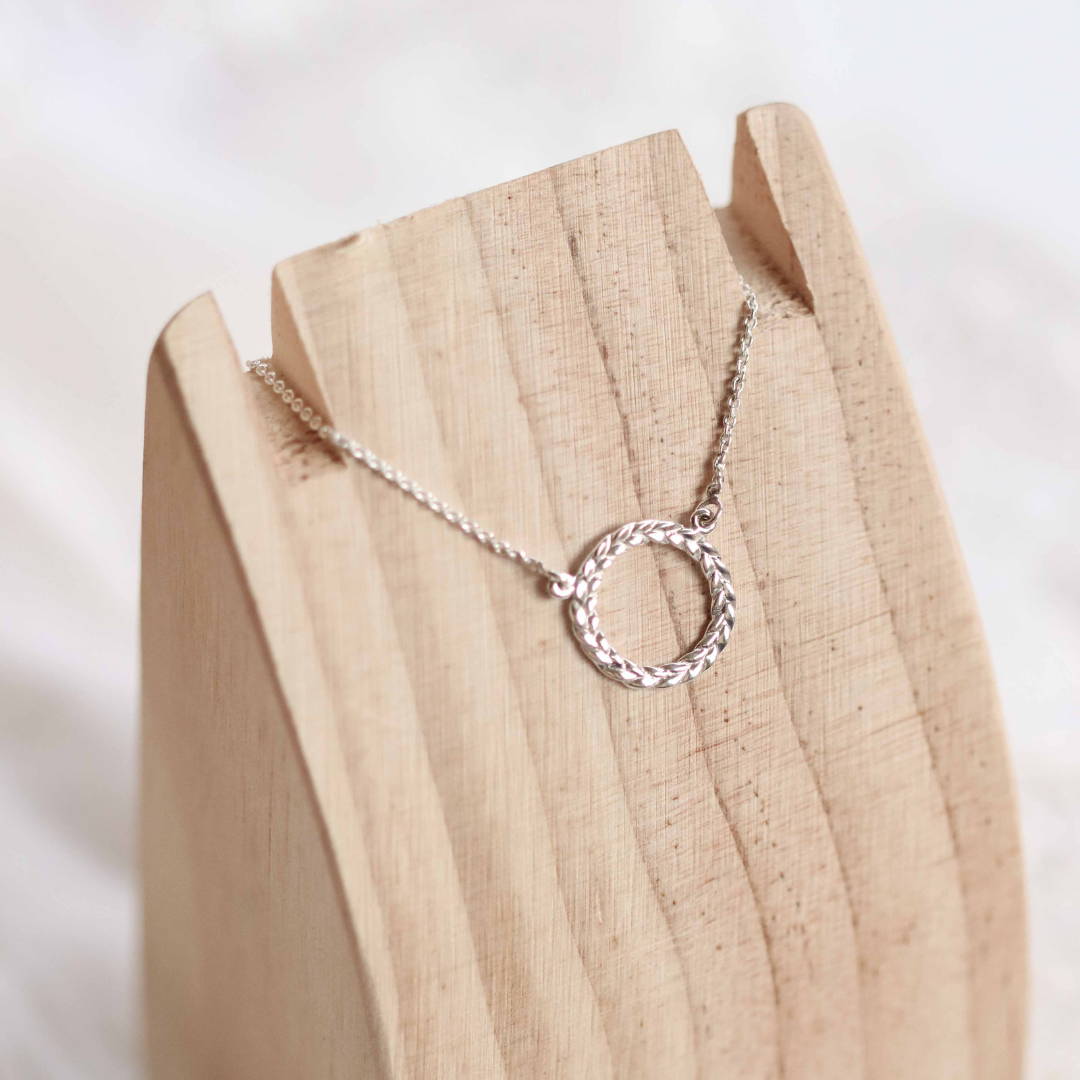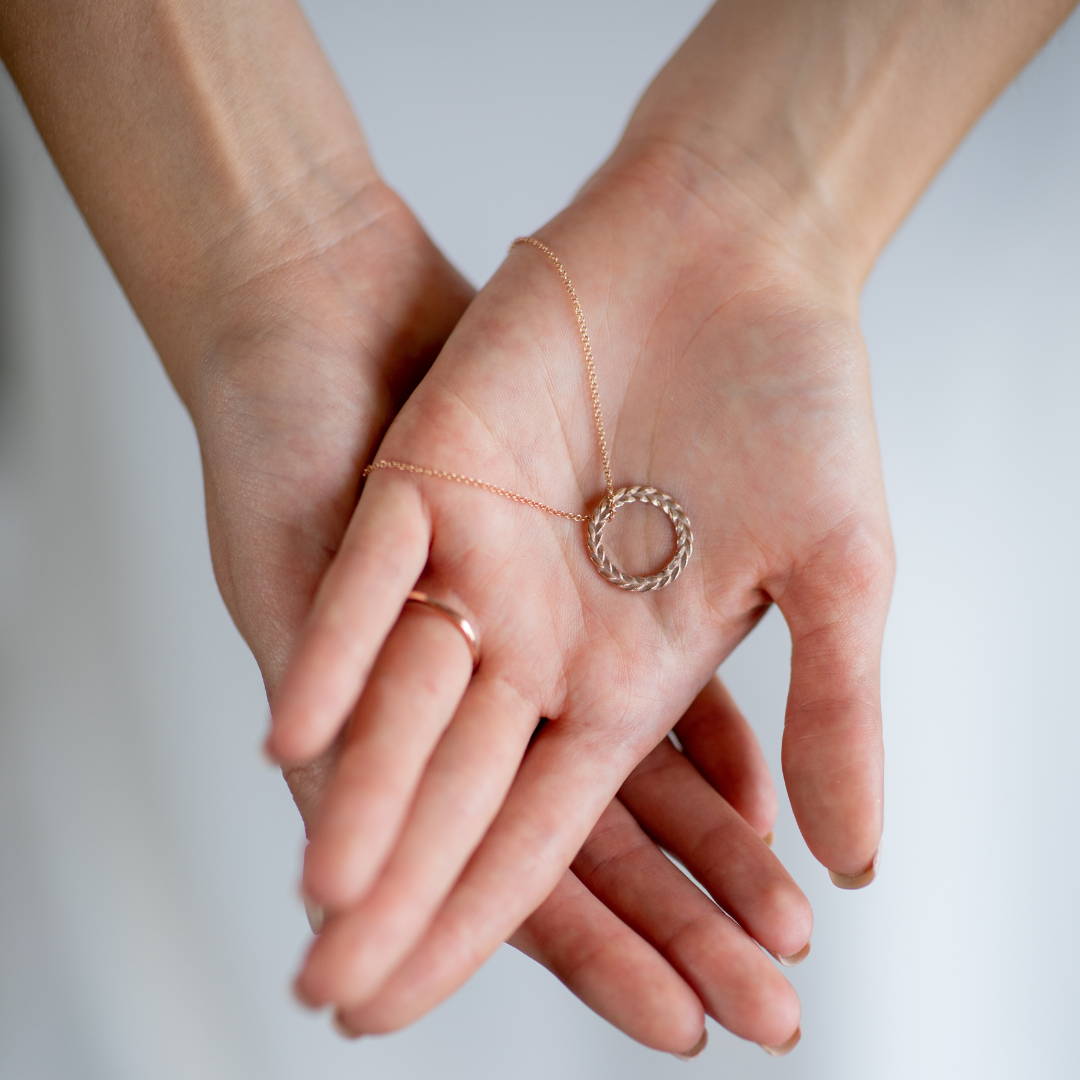 Our Celeste "Inner beauty" wedding band comes across as merely a plain band from the top, but it is secretly set with 21 x hidden diamonds in addition to intricately engraved rainbows on the side of the ring. The hidden diamonds are poetically symbolic of the beauty hidden in your wife that you are privileged to see revealed throughout your marriage.
"Your beauty should not come from outward adornment, such as elaborate hairstyles and the wearing of gold jewelry or fine clothes. Rather, it should be that of your inner self, the unfading beauty of a gentle and quiet spirit, which is of great worth in God's sight." 1 Peter 3;3-4
The rainbows are a beautiful reminder of the fulfillment of the Lord's promises over your marriage and that His word remains steadfast and true.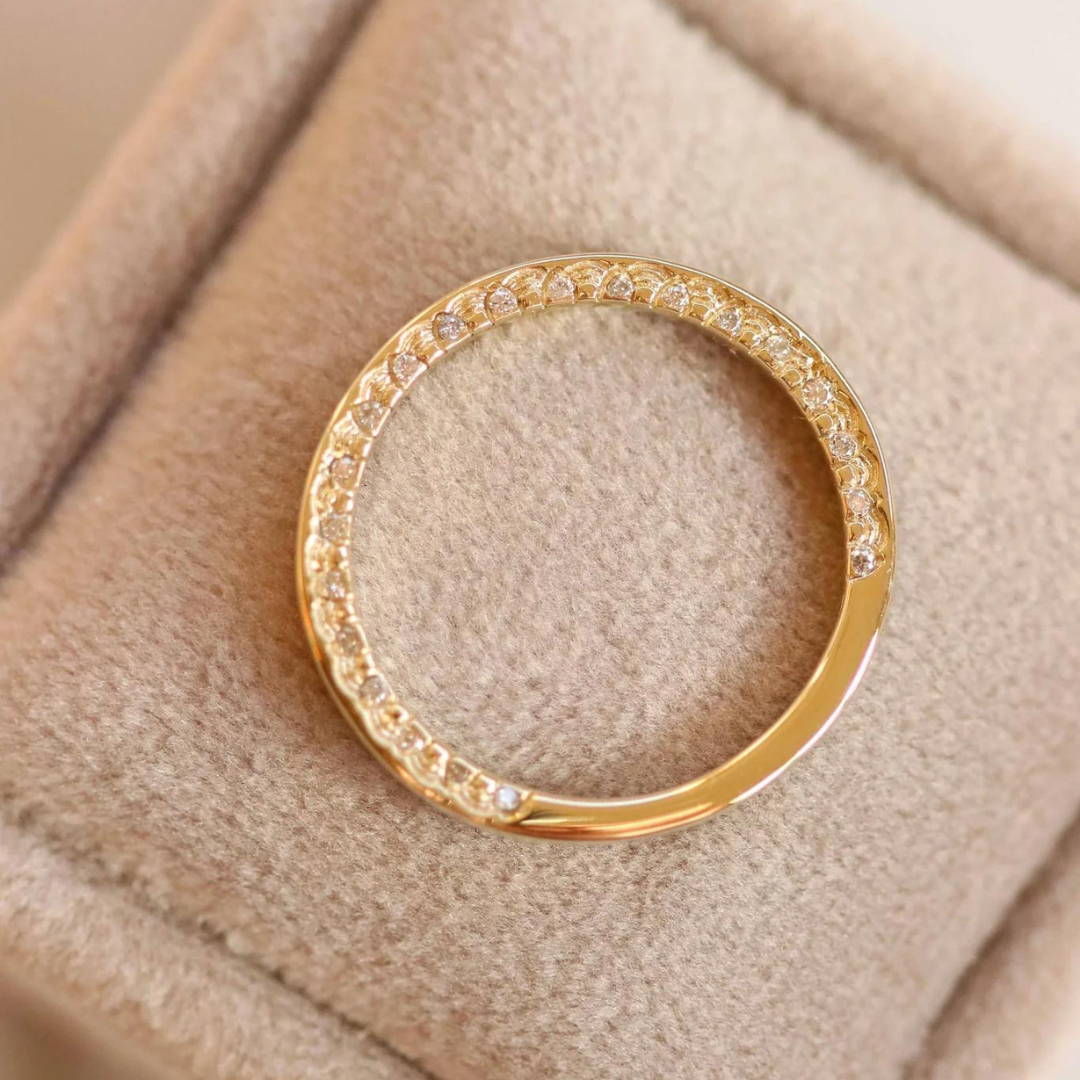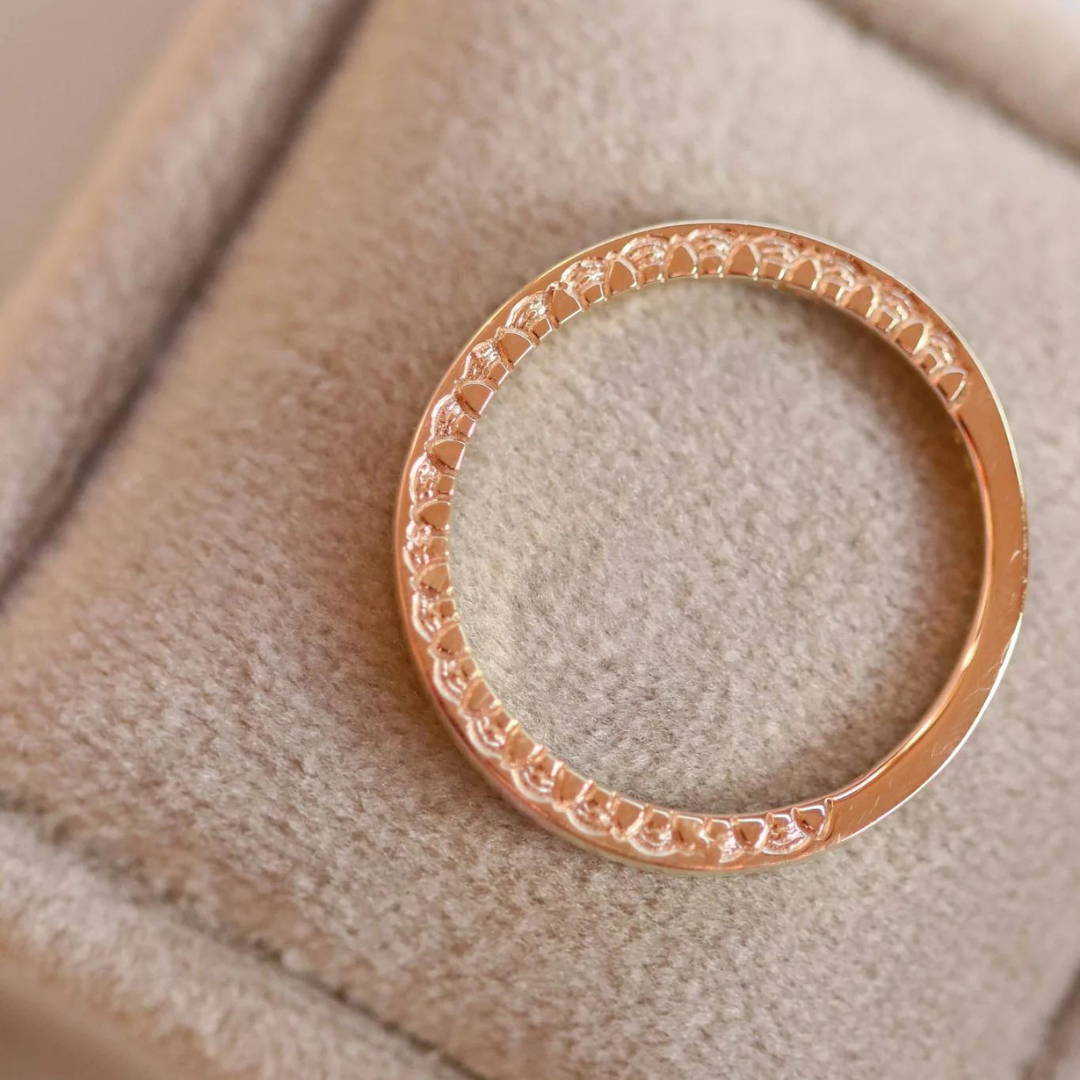 This gorgeous and graceful set of pearl earrings symbolises the beauty of a relationship between a husband and wife that has come to stand the test of time. The glory of a pearl is that after a season of hiddenness, there comes a day when the oyster is opened and the beauty that had been grafted through time and pressure is revealed. In the same way, the nurturing and cultivating of your marriage is revealed through time as a beautiful captivating pearl.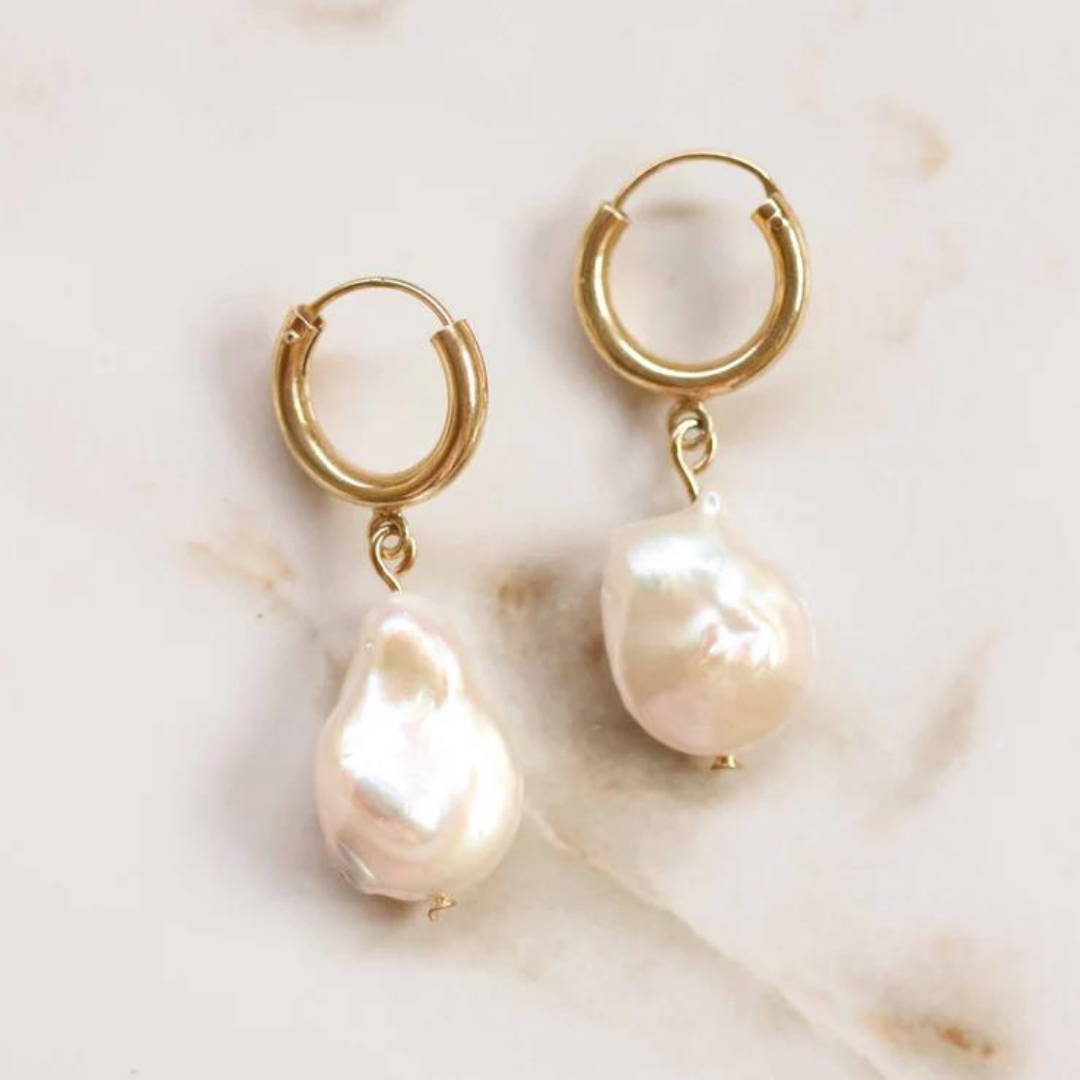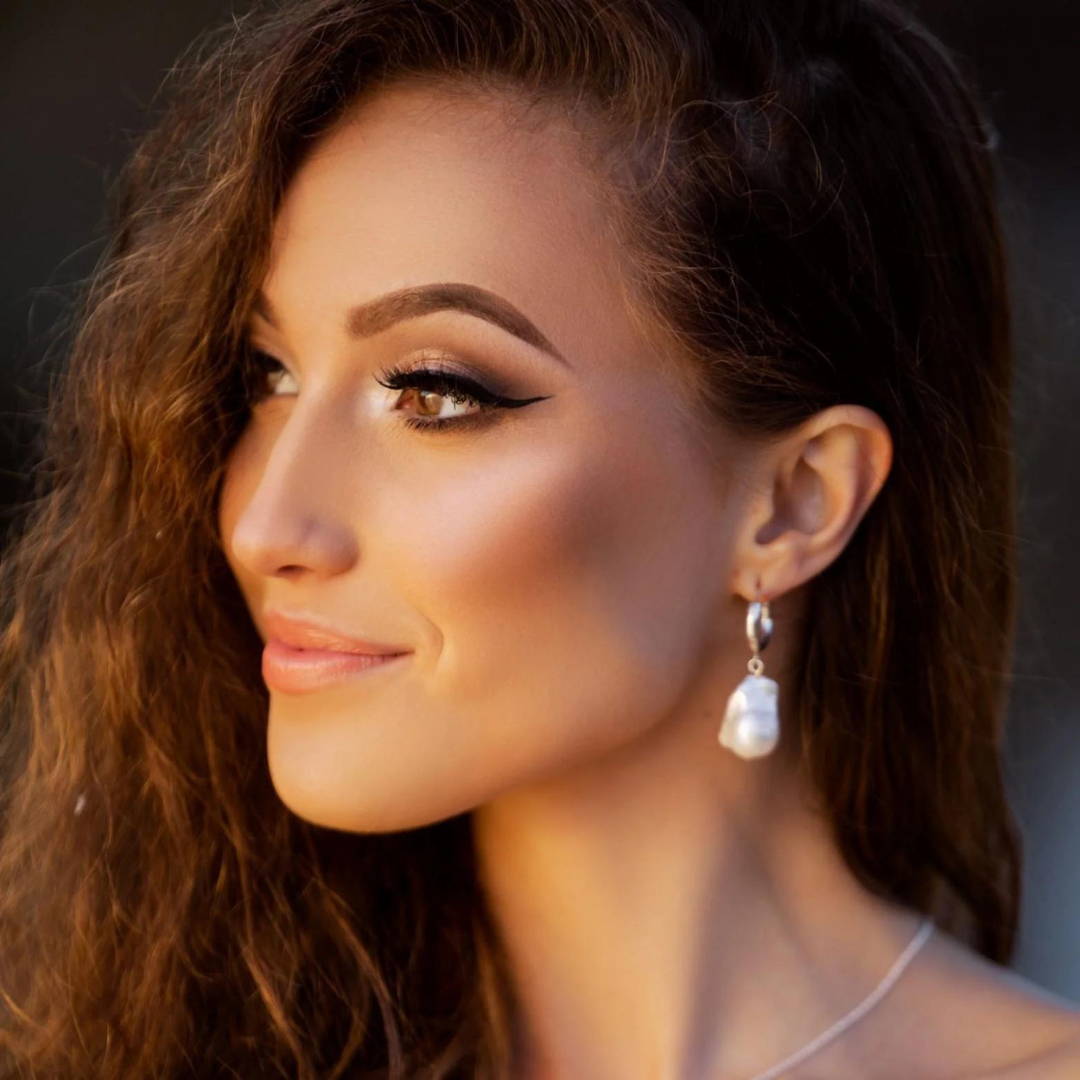 The trend of layering necklaces has become increasingly popular in recent years. Chances are that your wife may have a few necklaces on her jewellery display and gifting her a minimal chain to add to her collection will enable her to create unique and personalised looks by combining different necklaces. Your wife may want to stack her necklaces to mix and match sentimental pieces of jewellery or to stay on-trend with the latest fashion styles.

A wedding band is a symbol of the love and commitment shared between a husband and wife and therefore the perfect way to celebrate
ten beautiful years together! By giving your wife a wedding band as an anniversary gift, you are reaffirming your love and commitment to your her and showing her how much your marriage means to you. It can be a meaningful reminder of the years you have spent together as a couple.
It is also important to note that style and taste may change over time, and a new wedding band can be a stylish and modern addition to your wife's jewellery collection. It can be worn alongside her original wedding band or on a separate finger, depending on her personal preference.
We have a variety of wedding bands available on our website, but if you can't find what you are looking for, let us custom-design a wedding band for you that she will love!

A custom-made jewelry item might be a particularly special anniversary gift for your wife to commemorate the milestone of fifteen years together.
By creating a piece of jewellery that is tailored to her unique tastes and preferences, you are showing her that you have put thought and effort into creating a gift that she will truly cherish. This one-of-a-kind gift cannot be replicated as it will be specifically designed for her and can incorporate her favourite colours, gemstones, and metals. Its uniqueness makes it a special and valuable gift that your wife will appreciate for its rarity and exclusivity. A timeless and lasting gift like this can be worn for years to come and will be a beautiful heirloom to pass on to future generations.
At Miinella, we can assist you in incorporating symbols that are meaningful to you and your wife, as well as capturing a specific message, date, or even the names of your children. Overall, a piece of bespoke jewellry can be a thoughtful and meaningful anniversary gift for your wife, showing your love and commitment to her in a unique and enduring way.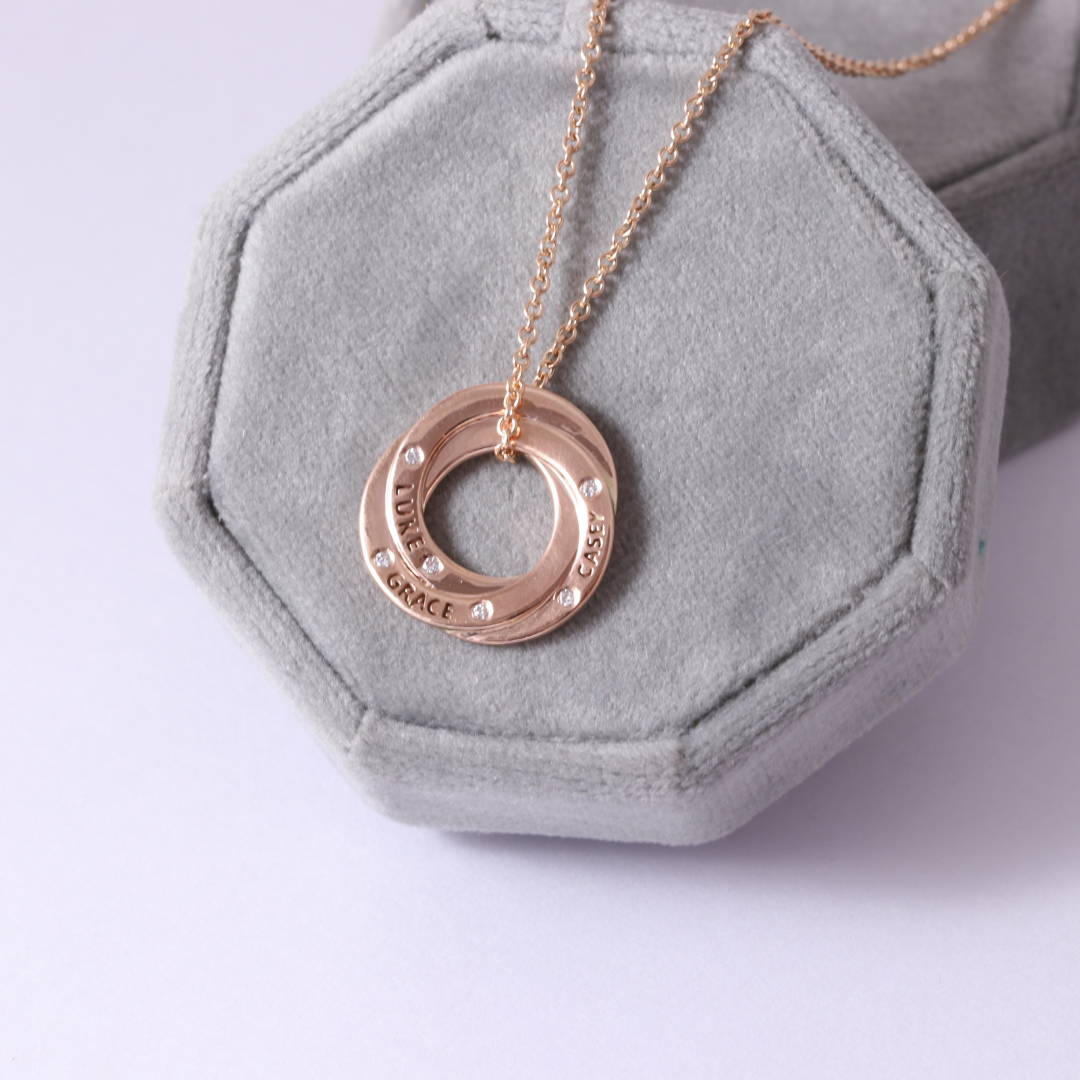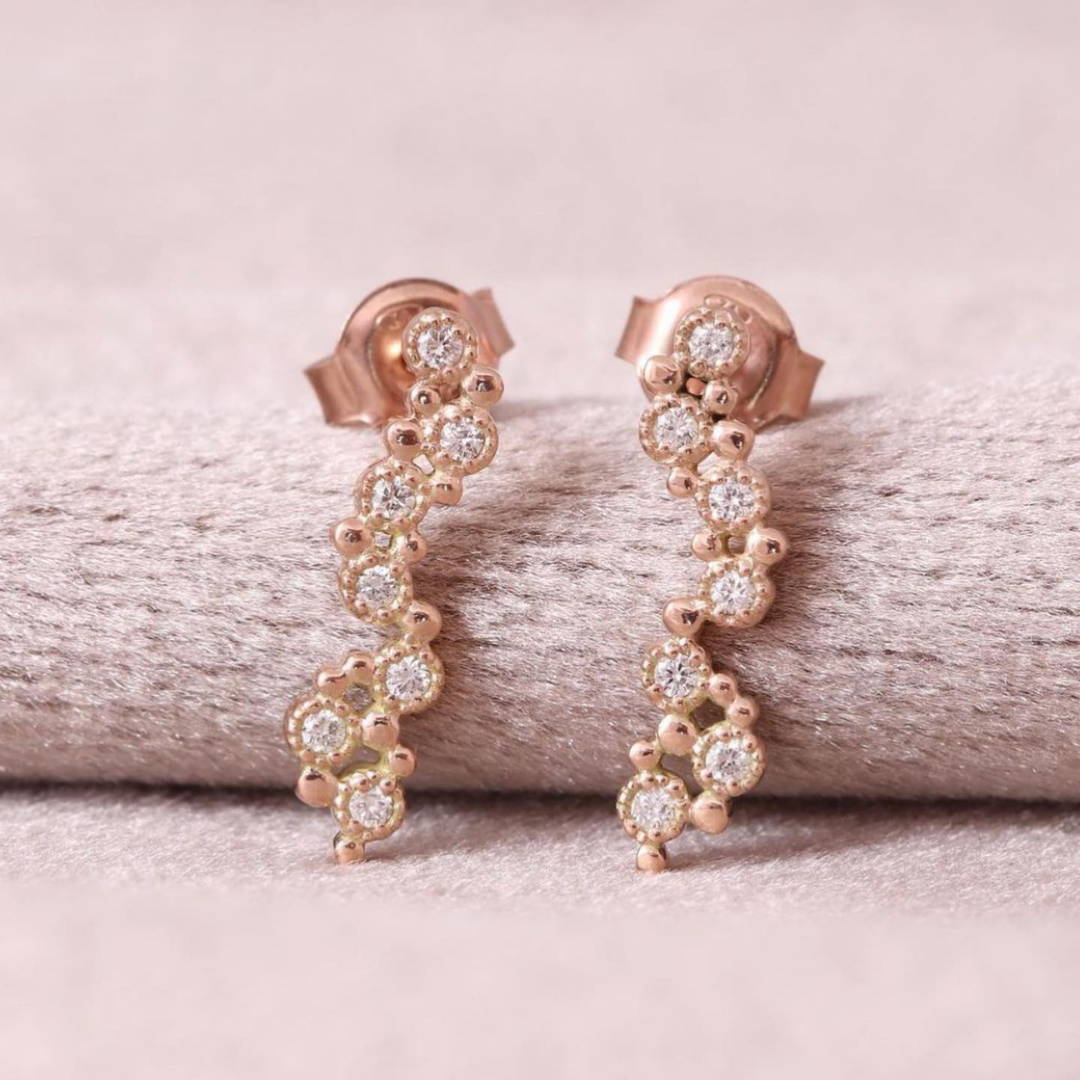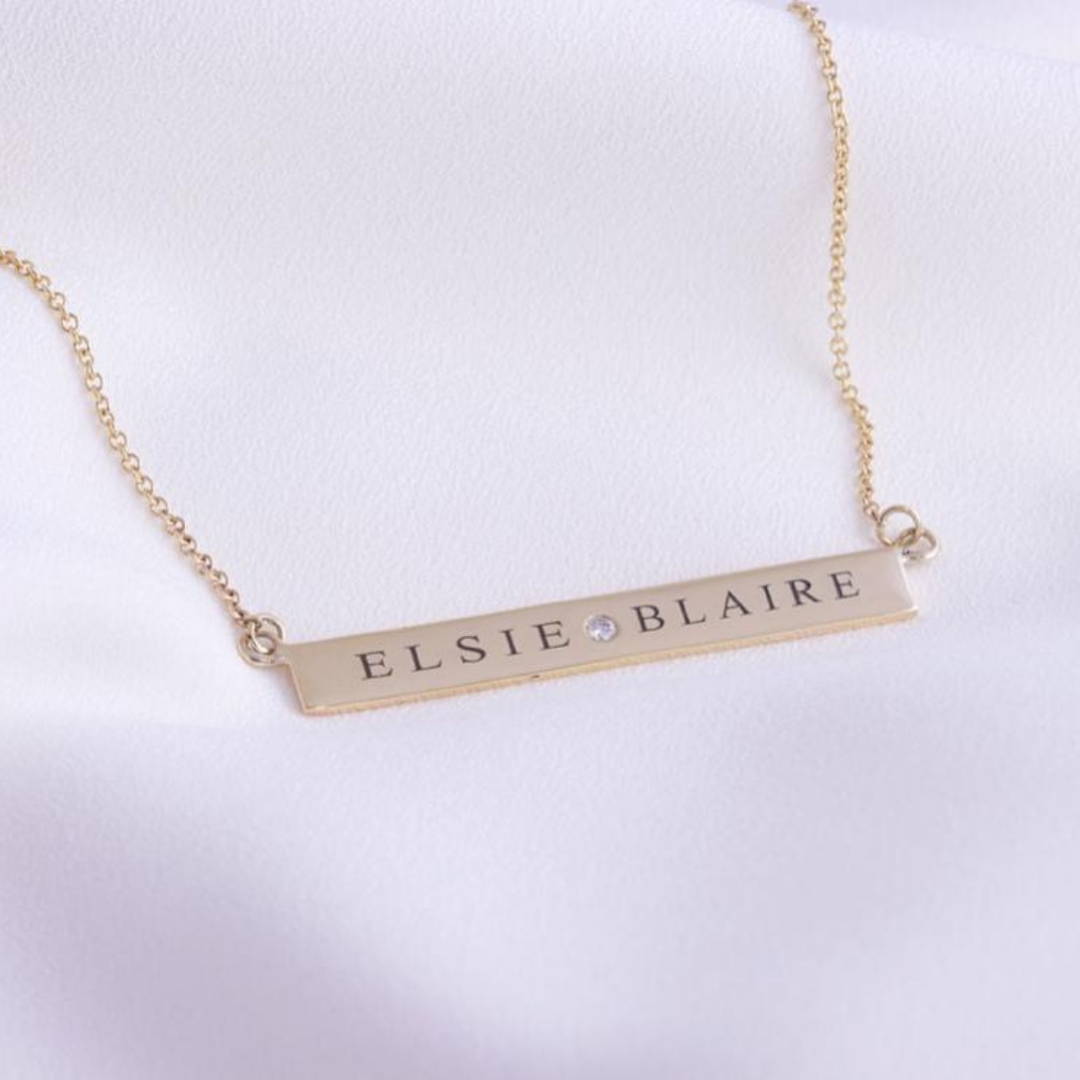 Few things in life can compare to the joy of celebrating twenty years of marriage! We're sure you've had your share of special occasions, milestones, and even blunders, failures, or disappointments. After all is said and done, the fruit of your perseverance and faithfulness after you said your "I do's" is evident in your lasting love story.
To commemorate this momentous occasion, we are awarding the top spot for a jewellery piece that will truly take her breath away to a wedding ring makeover! After 20 years of marriage, a wedding ring makeover can involve upgrading and modernising your wife's original wedding ring. This can be done through simply adding a diamond or gemstone to her ring or the metal of her ring can be changed to a more modern and durable material. This can give her ring a fresh new look while still maintaining its sentimental value.
Another way to update her wedding ring is to customise it to her taste and style. Like we mentioned before, style and taste are bound to change throughout the years, and your wife may wish to upgrade her wedding ring by either personalising it with added sentiment or reusing the metal and gemstone from her original ring in an entirely new wedding ring design.
A wedding ring makeover can be a special way to celebrate your 20th anniversary. It is a unique and special gift that can mark the occasion and serve as a lasting memory of the milestone.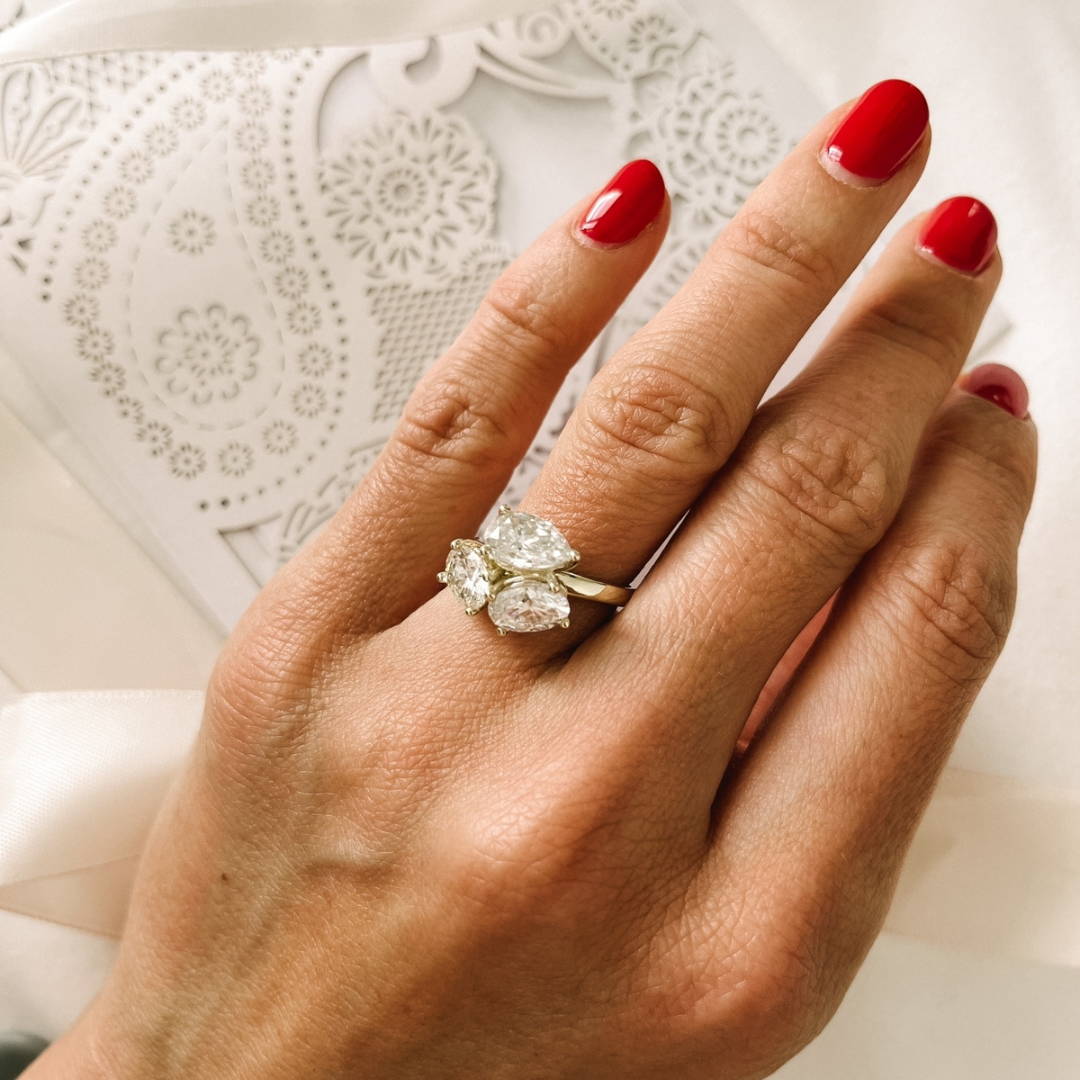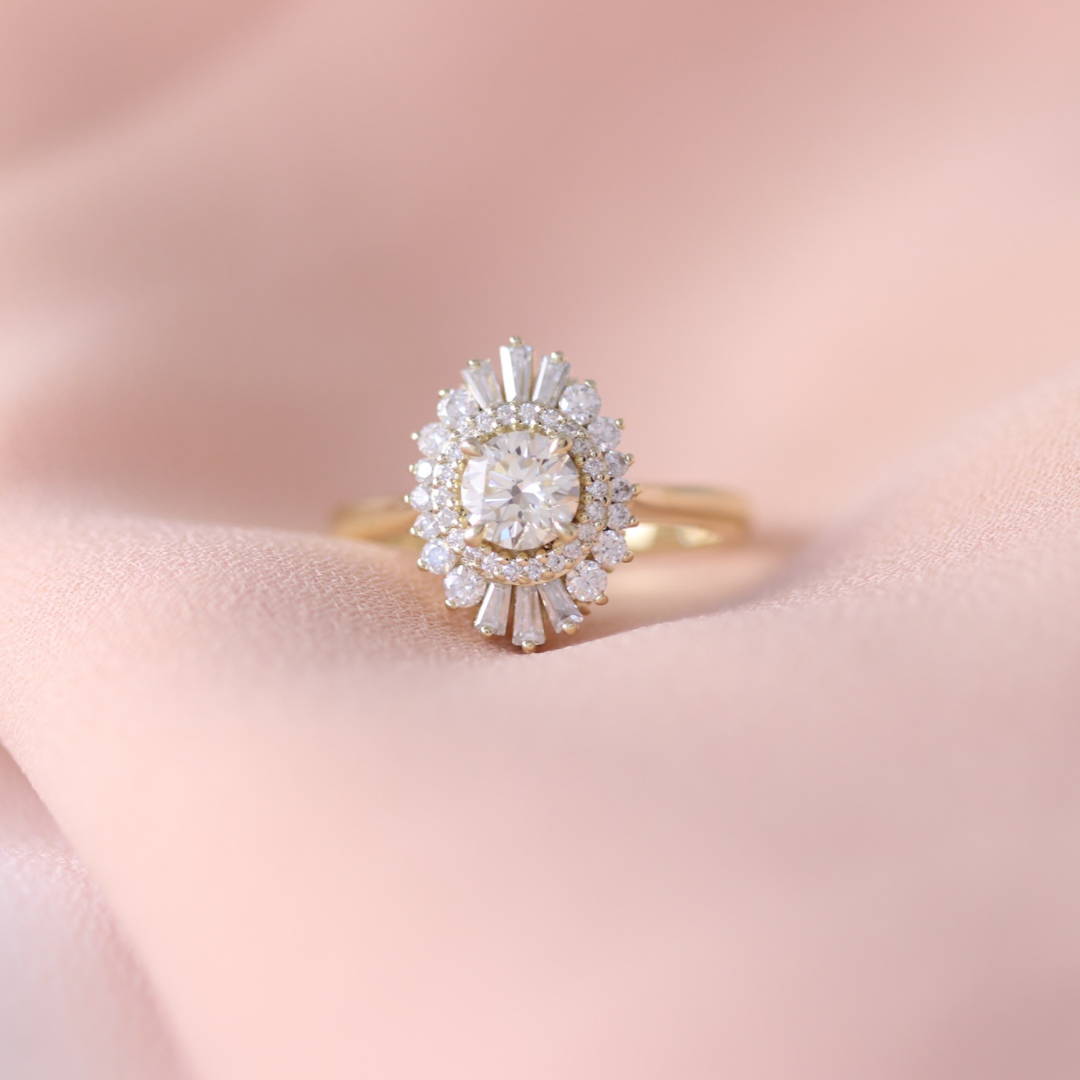 Would you like us to help you design your story?
BOOK A CONSULTATION WITH US
We design your story through personalised luxury jewellery.
We offer in person and virtual consultations to design your story.