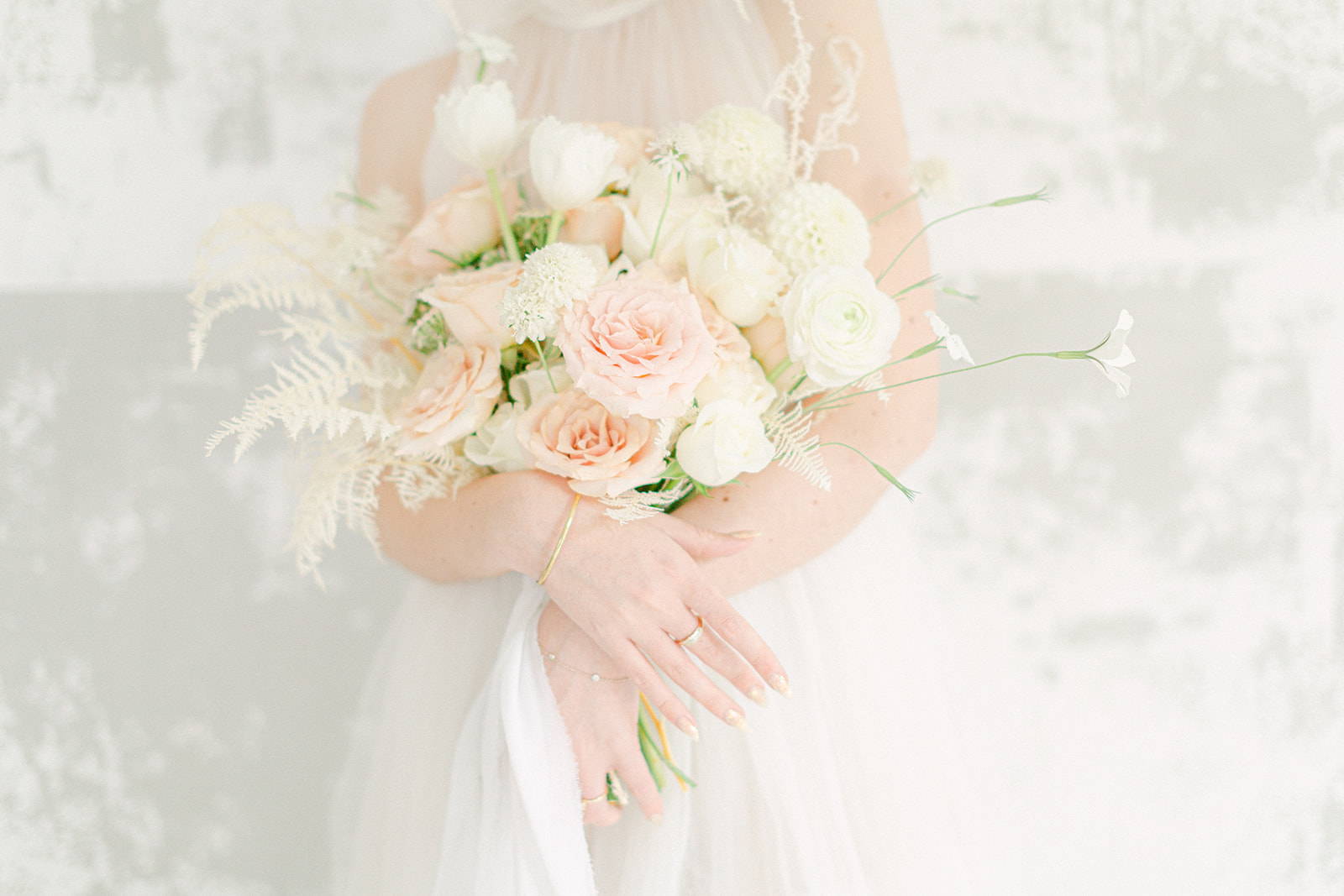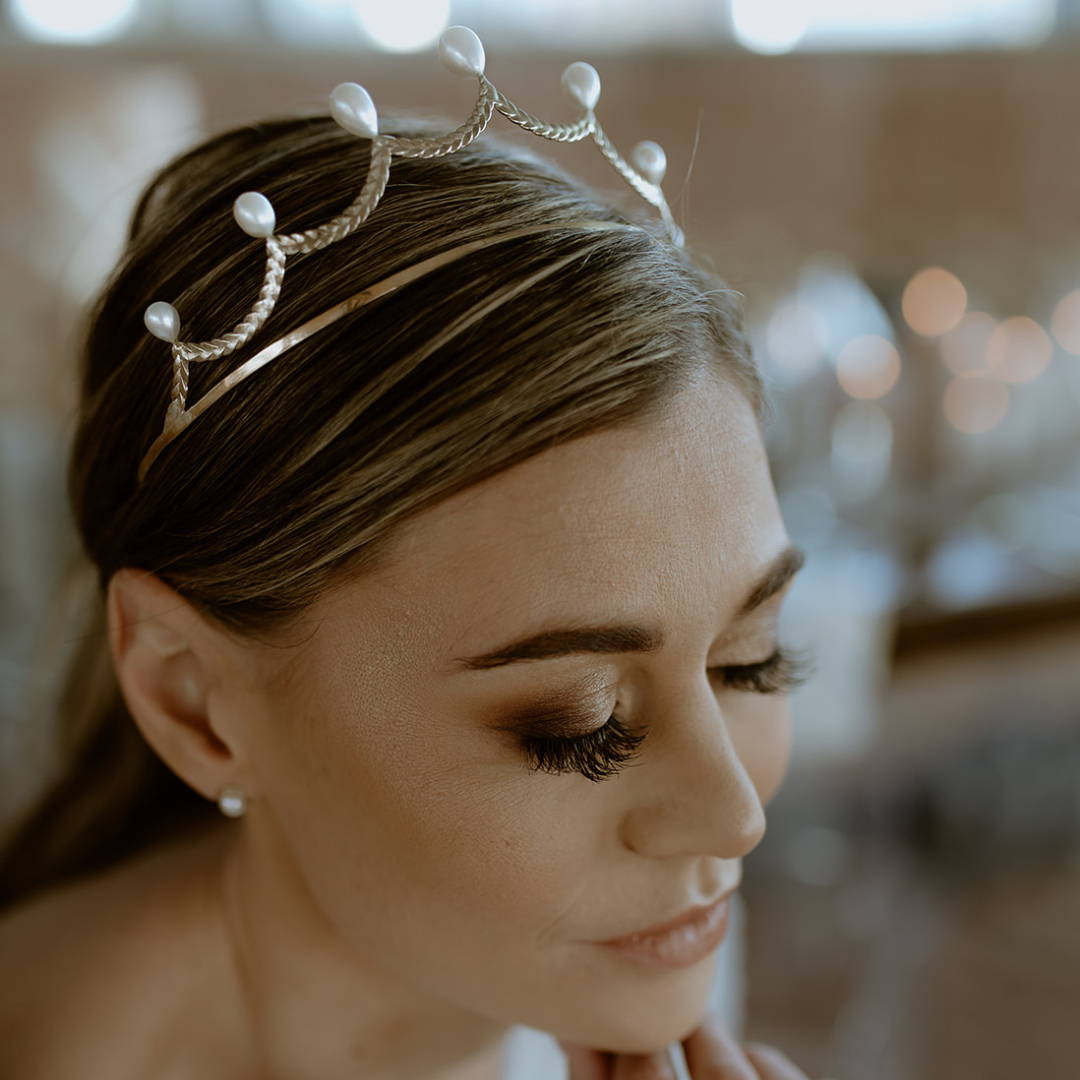 1. Choose personal style over ever-changing trends
The wedding industry is filled with trends that shift and change each season. As each trend comes and goes, it's difficult to keep up with what's in and what's out. Don't feel pressured to chase a trend that doesn't feel like it fits you just because it's flooding over social media.
It's important to choose your bridal jewellery based on your personal style, sentiment or what feels right for you.
Keep in mind that while your wedding photos last a lifetime, trends won't. That's why it's essential to make sure the jewellery you wear on your wedding day resembles your personal style. Rather look back on your wedding day and say, "those jewellery pieces were special to me," instead of, "I was simply following a trend."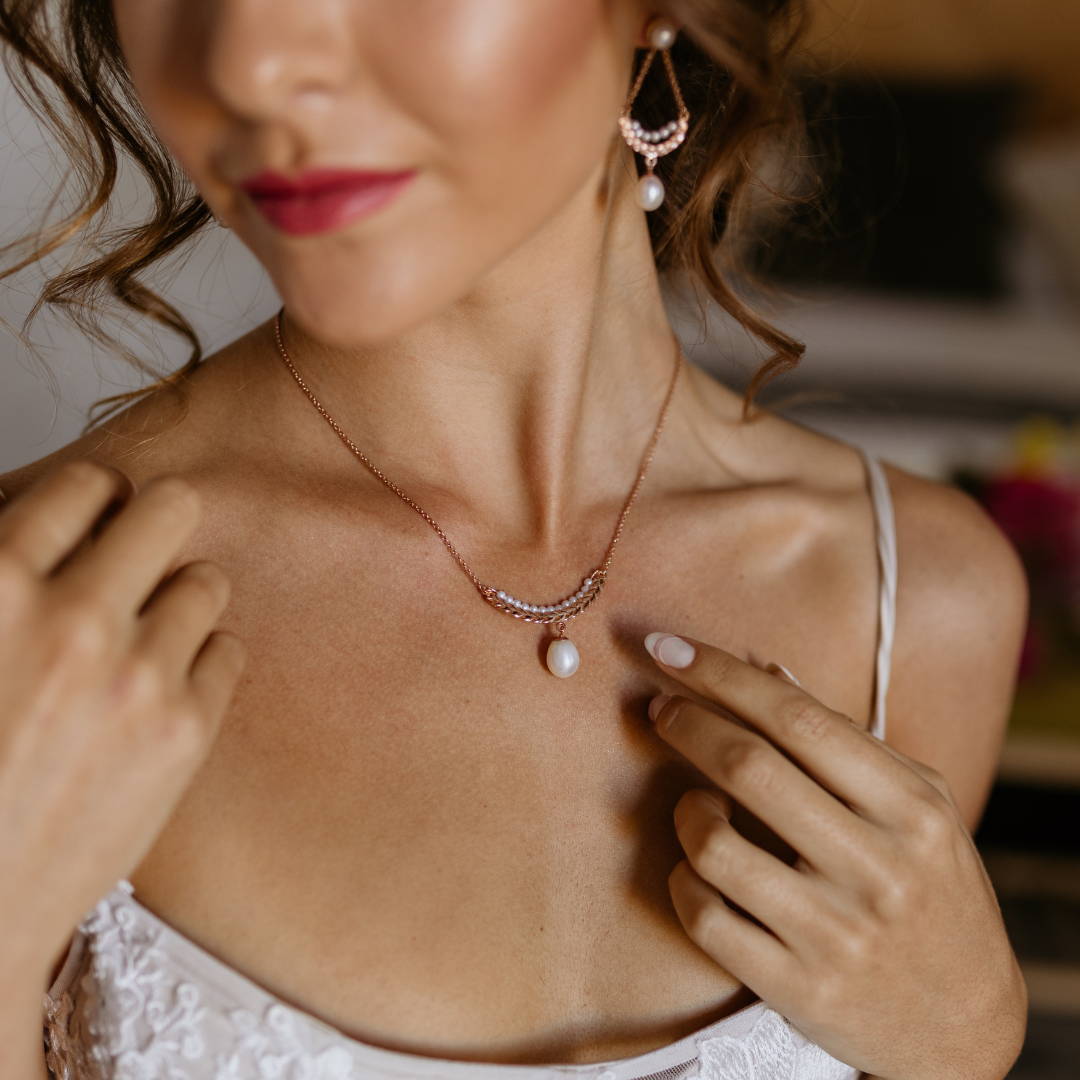 2. Match your necklace to your neckline
When wearing a necklace, the general rule of thumb is to pick one that follows the neckline of your dress.
For example:
Pendant work best with a V-neck
Statement pieces and chokers work best with strapless dresses or sweetheart necklines
Regardless of the neckline of your dress, always ensure that the necklace sits on your skin and not the dress.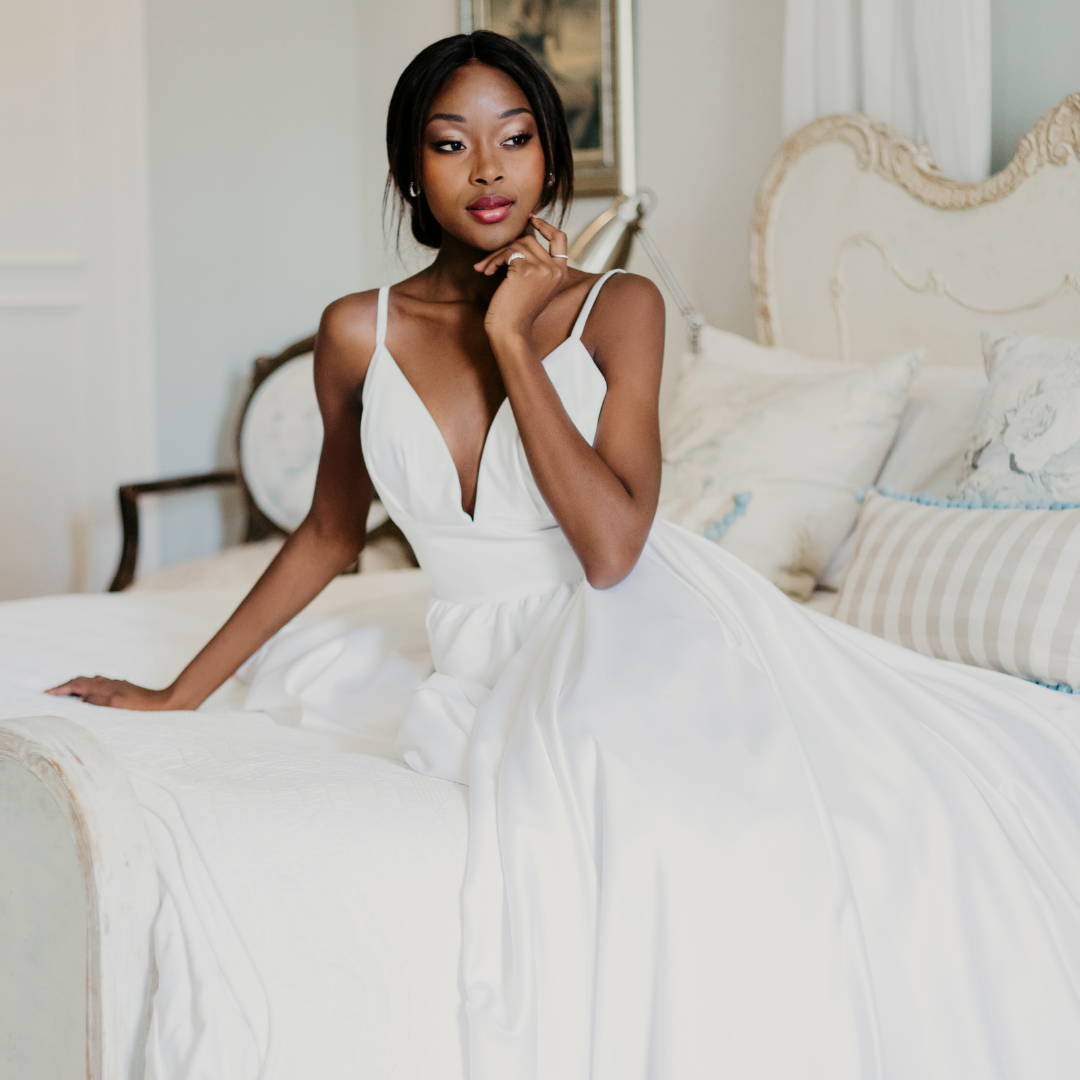 3. You can switch things up!
We're sure you've got the trend by now of having a separate dress for the reception. Well, in the same way, you can switch up your jewellery for the reception!
Changing your jewellery for the reception by perhaps adding bangles or a boho-chic tiara can be a much more budget friendly switch-up than having to change your entire dress for the reception while still "wowing" your guests!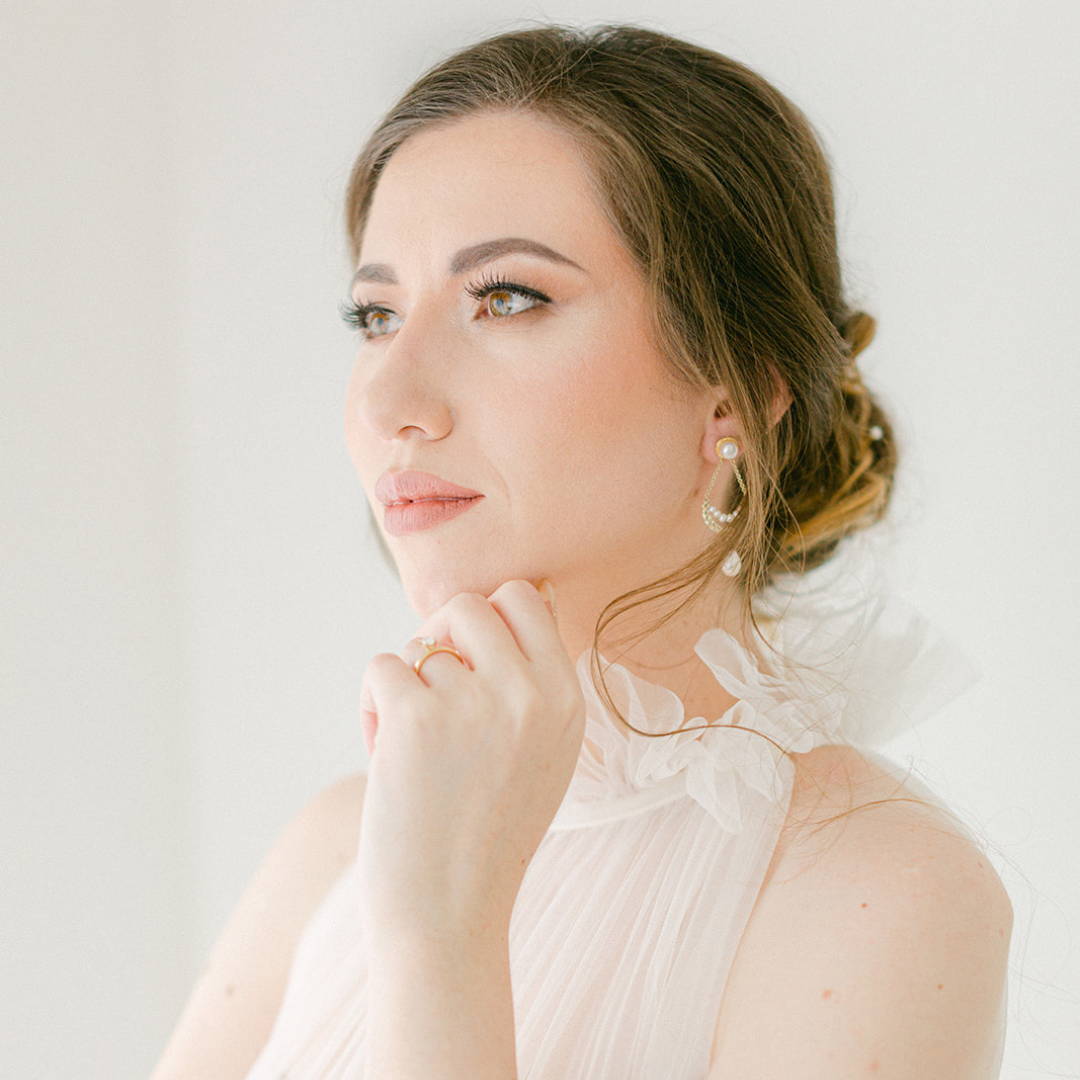 4. You can mix up your metals
At the end of the day, it's important to remember it's your big day. There are few occasions in life where you get to call the shots.
You decide the tone of your wedding. In the same way, you have complete freedom to wear what looks good to you.
It's acceptable to ask for advice from those around us or to browse the internet for ideas - at the end of the day, make sure you value your own opinion and gut feeling more than you do those around you.