A few years ago, Jacomien, the Founder and Head Designer of Miinella Jewellery Design had the incredible privilege of designing her own wedding ring, and my, oh, my…it sure took ages!
She changed her mind multiple times during the design process, and she knew that she wanted something very different when it came to her own wedding ring… Jacomien knew she wanted something very different when it came to her own ring. She loved gorgeous brown Cognac diamonds, complemented by Rose-gold and a variety of vintage details. She incorporated all the above, but with a slight twist.
As Jacomien usually enjoys having a solid concept when designing, she decided to use a personal memory that's unique to her and Francois. Before they got engaged, she asked him (very seriously I might add) the following question, "How does the chemistry of love work?" — as he is a chemical engineer. Not quite sure what she was asking, but knowing that she wanted a good answer, he came up with an adequately cheesy with a hint of corny answer that had nothing to do with chemistry whatsoever. "The answer is GYM." For some context; Francois is built very muscularly and tends to gym a lot, so the answer definitely sounded strange at first, but then he added a twist:" God, You, Me… like a triangle where God is at the top corner and the two of us are at the bottom. The closer we grow to Him, the closer we grow to each other."

Jacomien was immediately fond of his answer and used this symbolism as a starting point. Amongst all the brown diamonds and details she adores, she added three white diamonds forming a triangle beautifully signifying, "God, You, Me."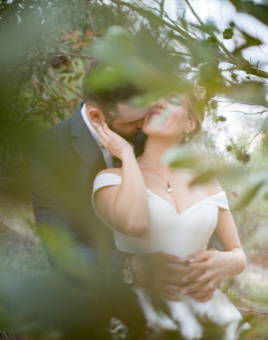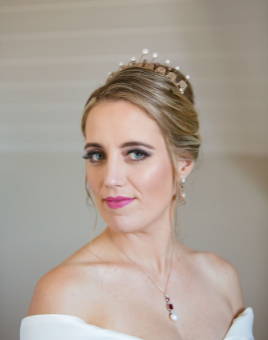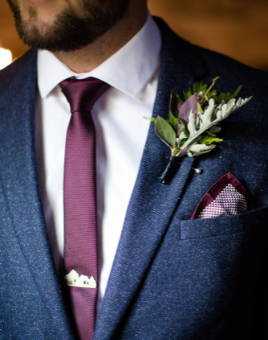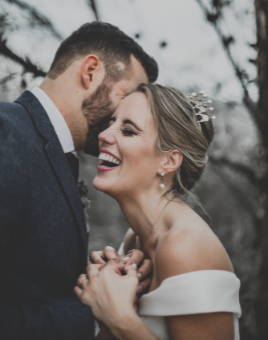 Interested in your own completely one-of-kind custom wedding jewellery?