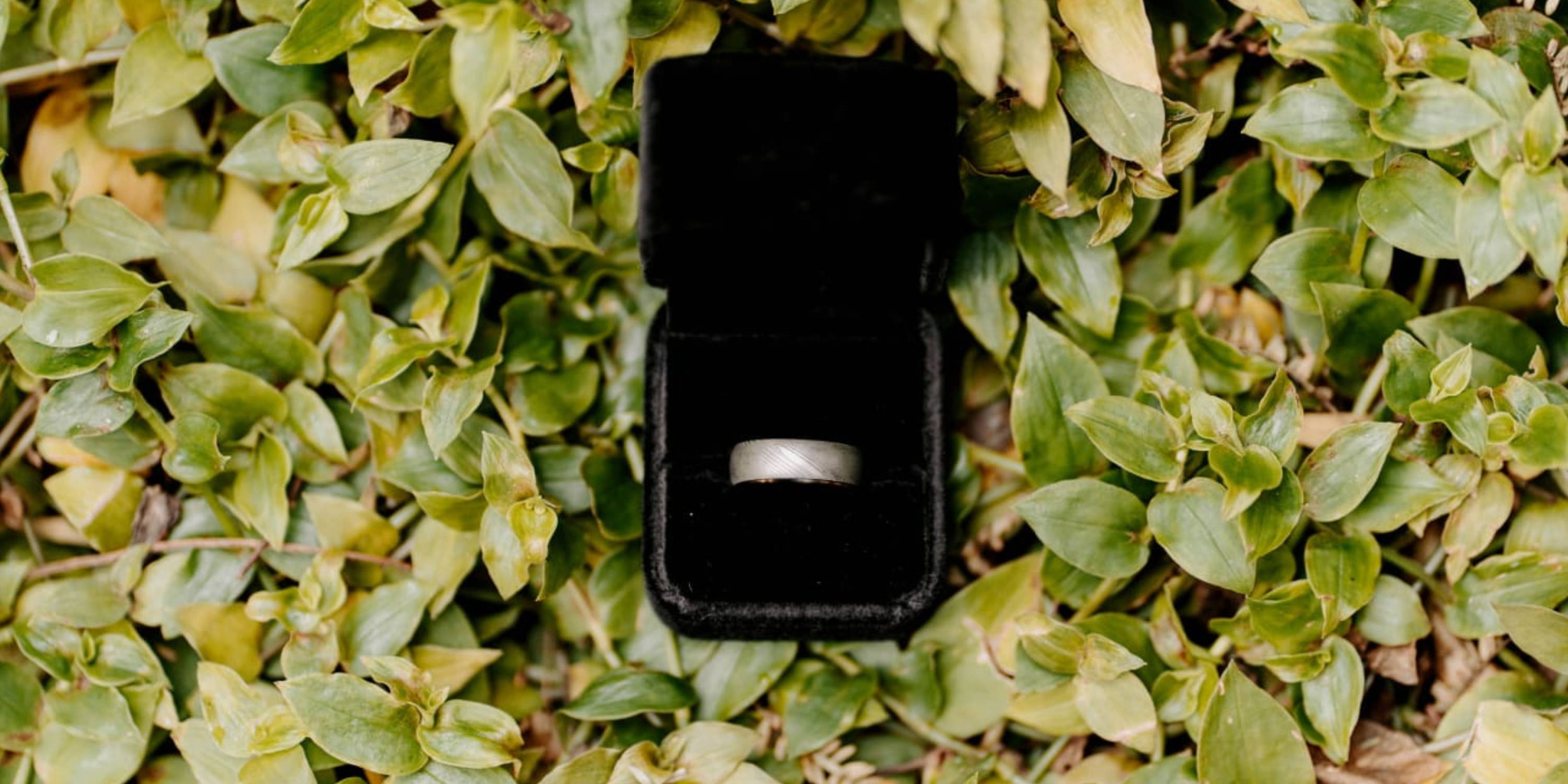 How to Choose His Wedding Ring
Congratulations on your upcoming wedding! Choosing a wedding ring for your soon-to-be-husband is an important decision for any bride, as this piece of jewellery symbolises your lifelong commitment to each other. It serves as a constant reminder of the love and promises you made on your wedding day, and it is a special way to celebrate your love story. Men's wedding rings are meant to be a reflection of their personality and style and should therefore be chosen with care.
There are a lot of varying factors to carefully consider, such as the ring size, metal type, width, style, and the design of the ring. That being said, chances are that he might have never worn any jewellery up until now, so a bit of guidance from our side might just help make this process easier for both of you! Here are our best tips when it comes to selecting his wedding ring: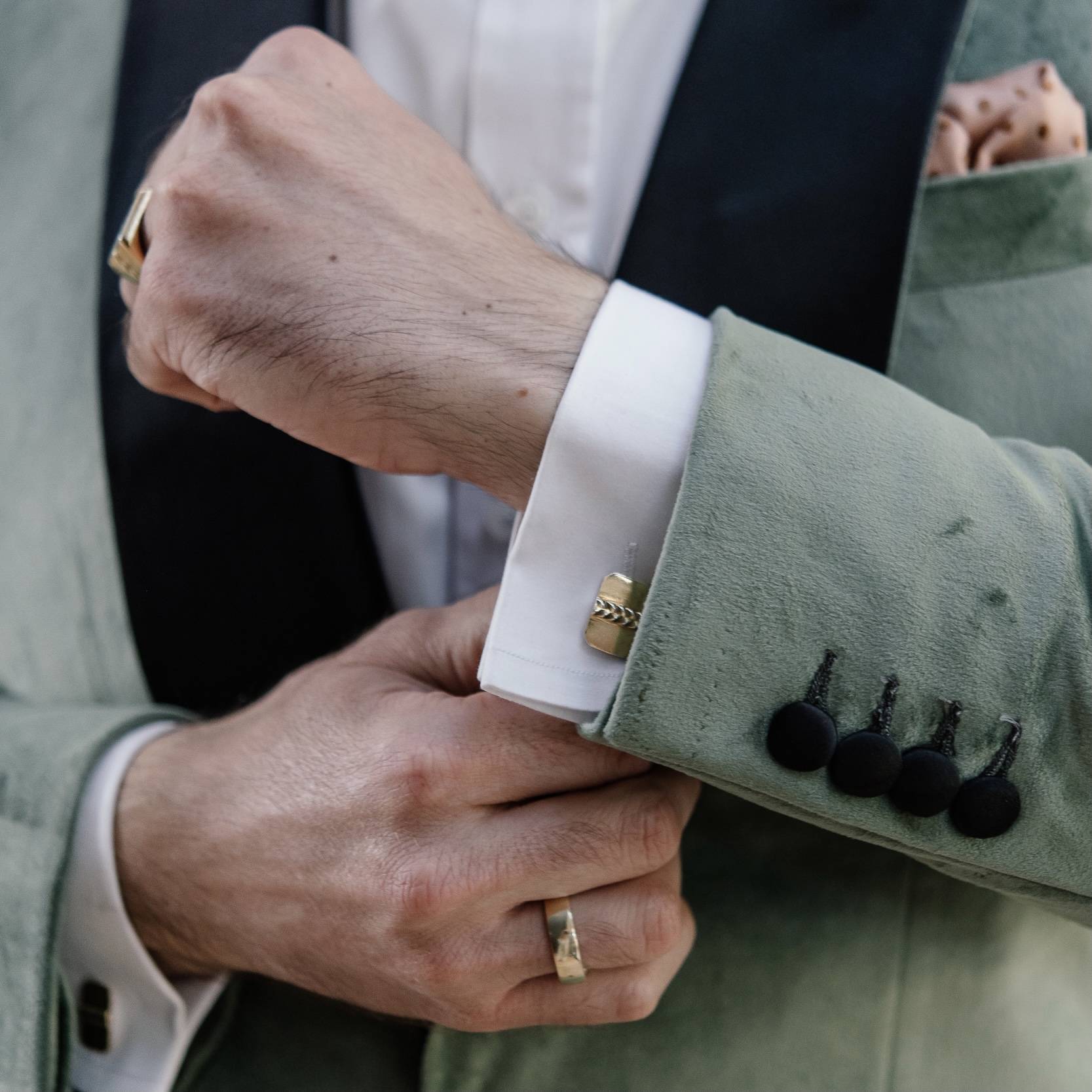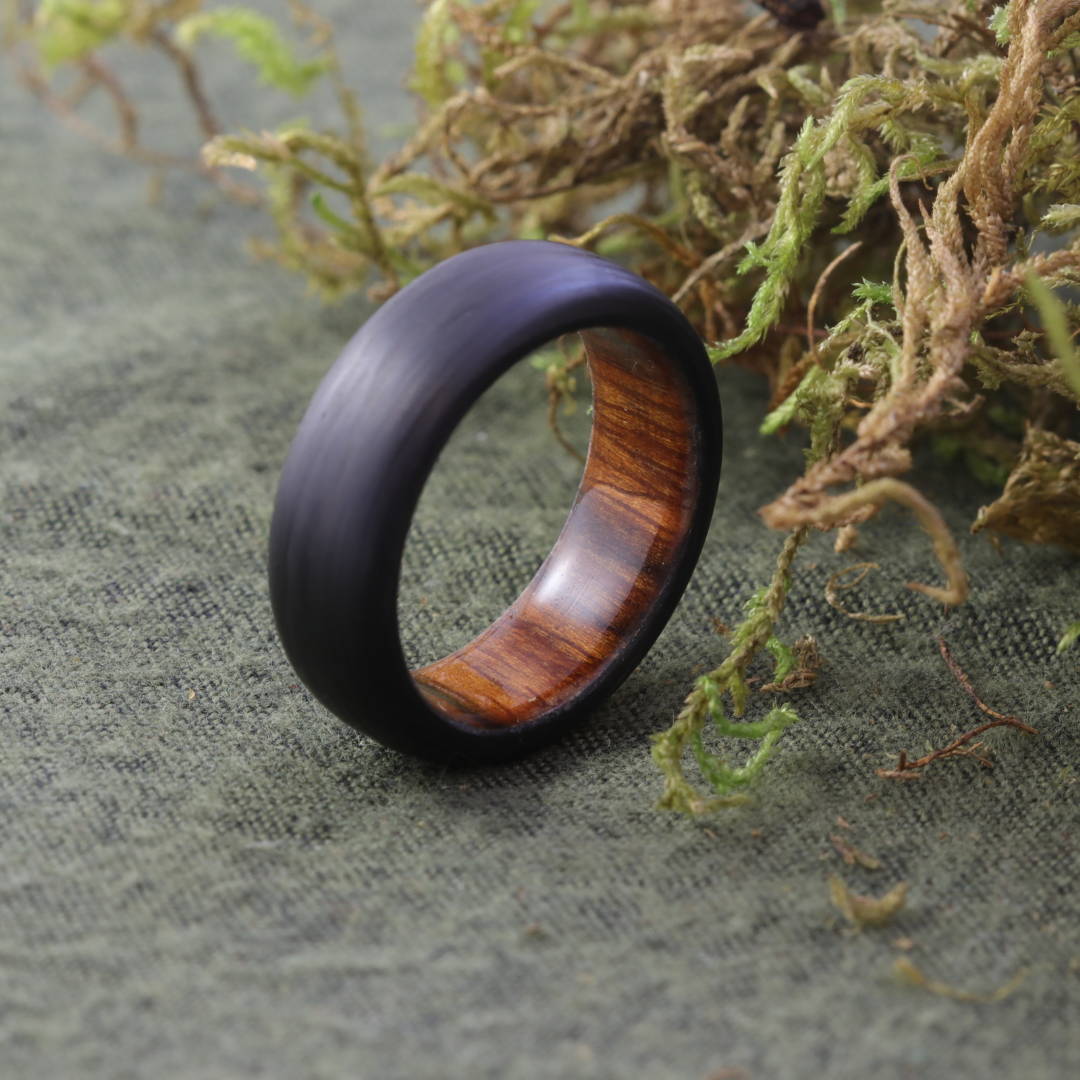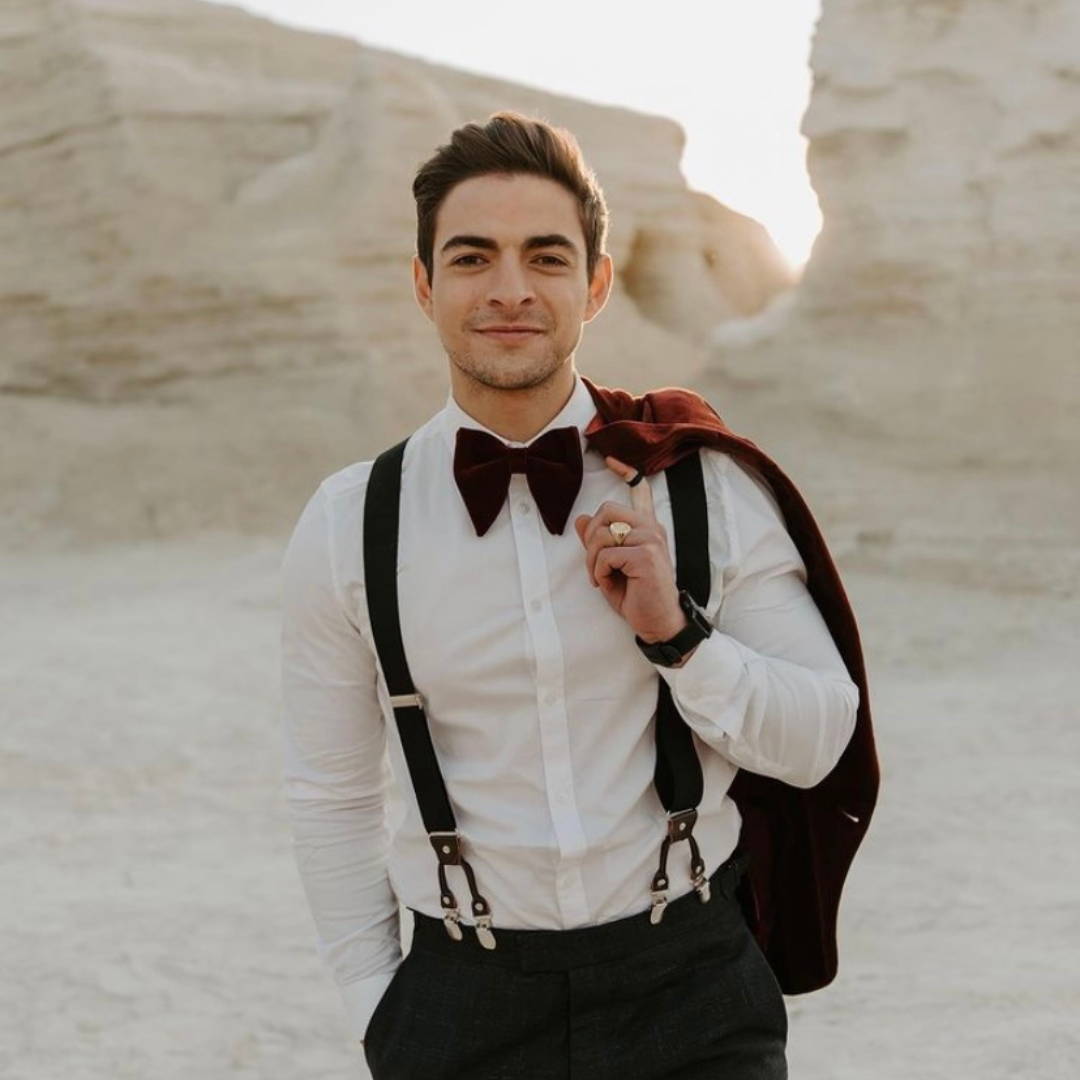 The first place to start when shopping for his wedding ring would be to determine his ring size.The importance of choosing the proper ring size cannot be overstated. While it is important for the ring to fit from the start, it is even more important to note that certain metals such as titanium and tungsten cannot be resized. For those metal types, it is incredibly important to ensure you have the right ring size.
Consider his personal style and lifestyle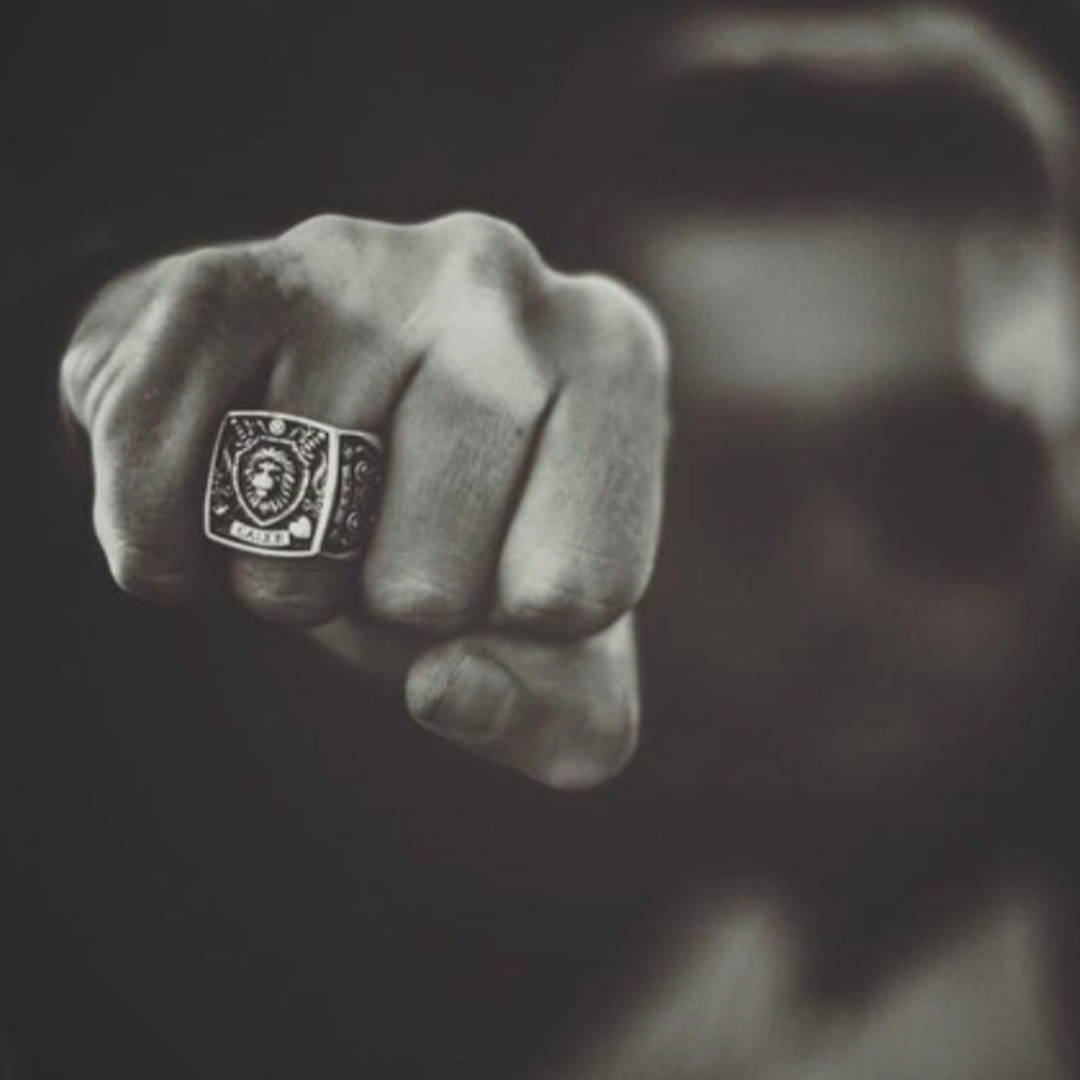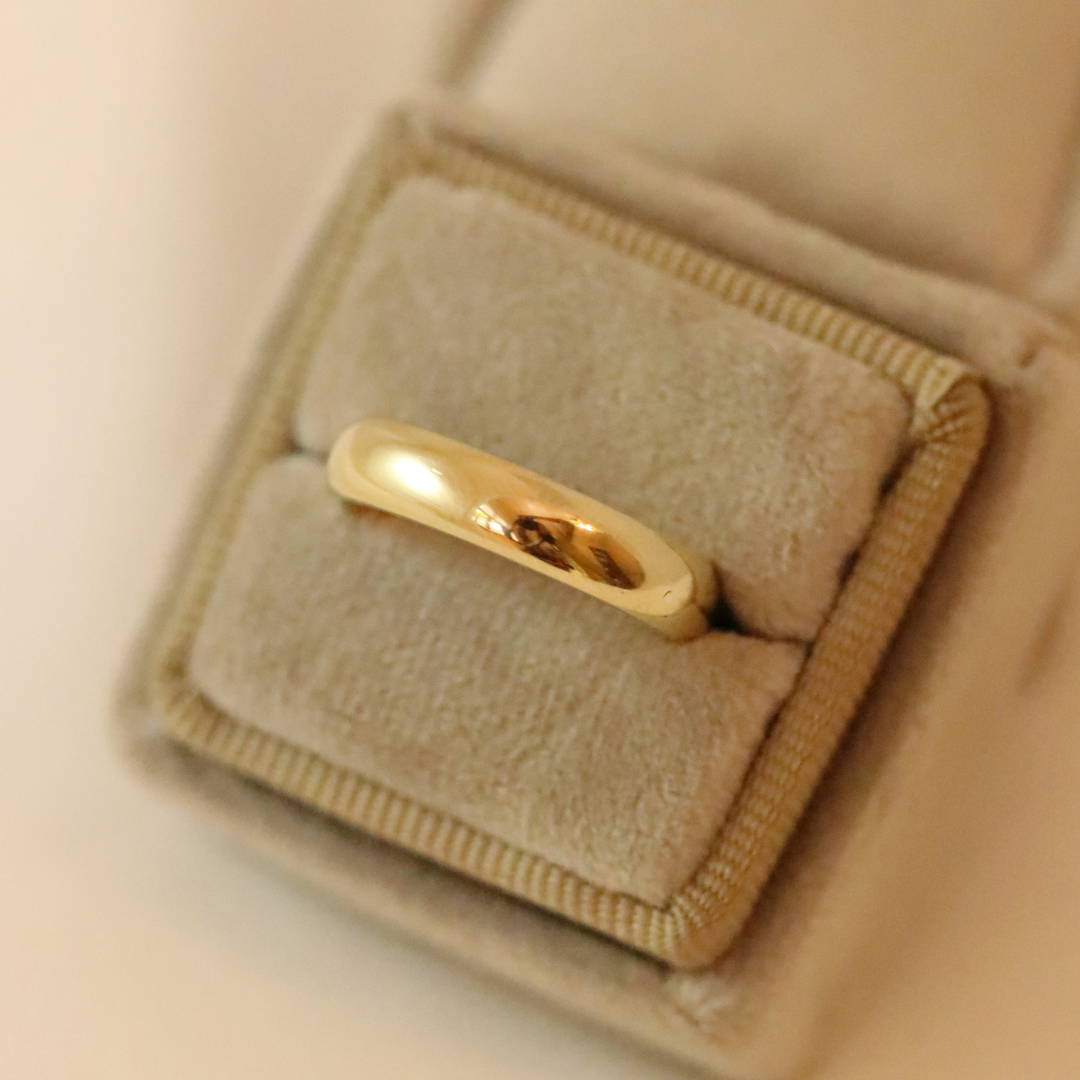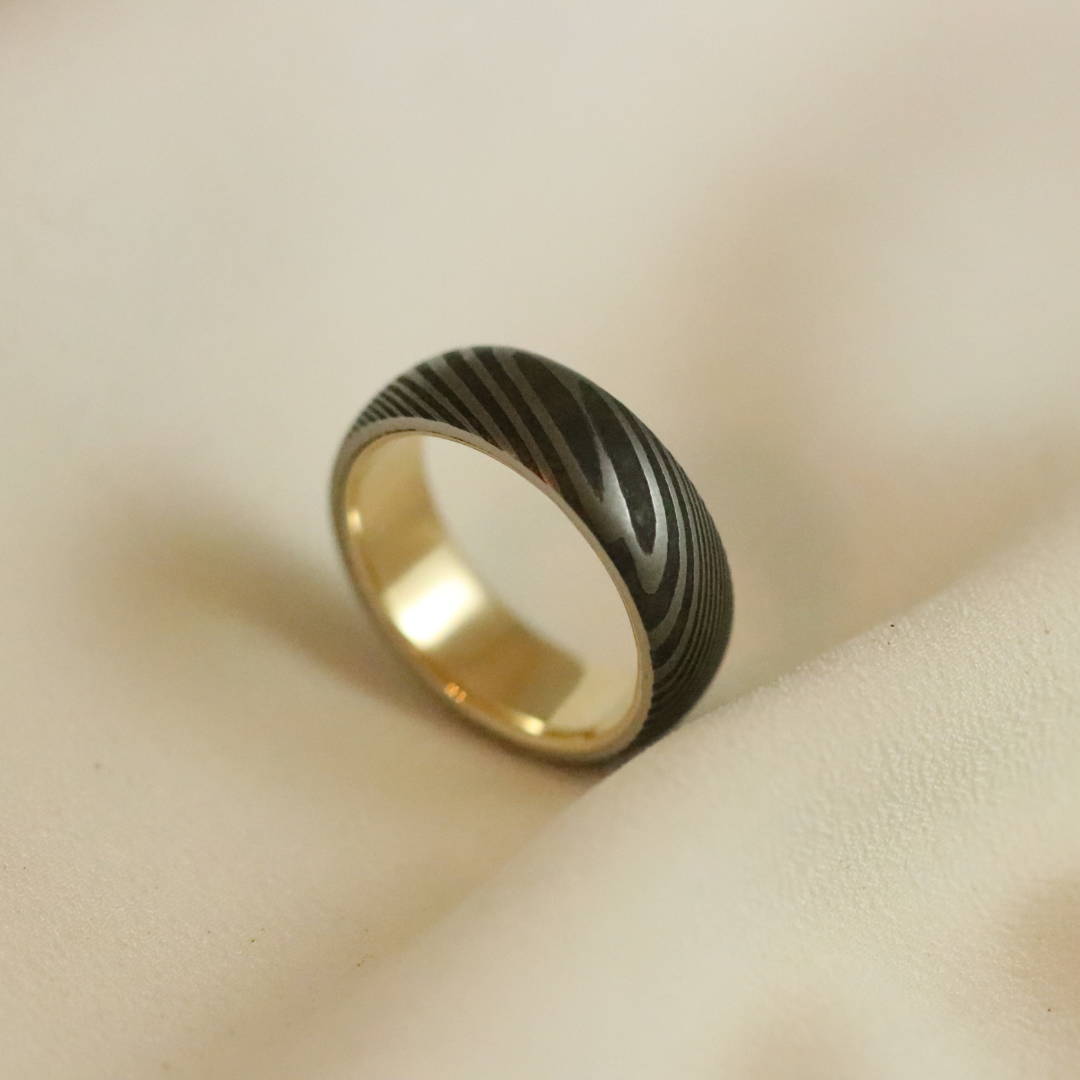 Your significant other will be wearing his wedding ring for the rest of his life, so it's important to choose a style that he loves and reflects his personal taste. Does he prefer a classic or modern look? Does he like a simple or more elaborate design? These are all important things to talk about when choosing his wedding ring.Your fiancé's lifestyle should also be a factor in your choice of his wedding ring. If he has an active job or enjoys sports, you may want to choose a ring made from a more durable material like tungsten or titanium. If he works in an office, a more traditional gold or platinum ring may be appropriate. For athletes and active men, it is best to avoid more elaborate and intricate designs as they are more likely to scratch or suffer damage.




All Miinella men's rings (apart from our signet rings) are made with a comfort fit (rounded on the inside) to ensure comfortability.





When choosing a metal type for a men's ring, there are several factors to consider. Most people want a durable metal that won't scratch easily or look worn, like tungsten. Some prefer metals with a high retail value, like platinum or gold. Others favour a certain colour - for instance, light-colored metals such as 9ct White Gold versus dark ones like ertelyte-coated titanium or black zirconium. The decision comes down to the qualities you are looking for in that metal.Titanium is an increasingly popular choice for wedding jewellery because of its light weight and strength. Gold is one of the most classic metals used for wedding bands and happens to be the most popular choice for both men and ladies' wedding rings. The most popular metals for men's wedding bands are gold, platinum, palladium, tungsten, titanium, and silver.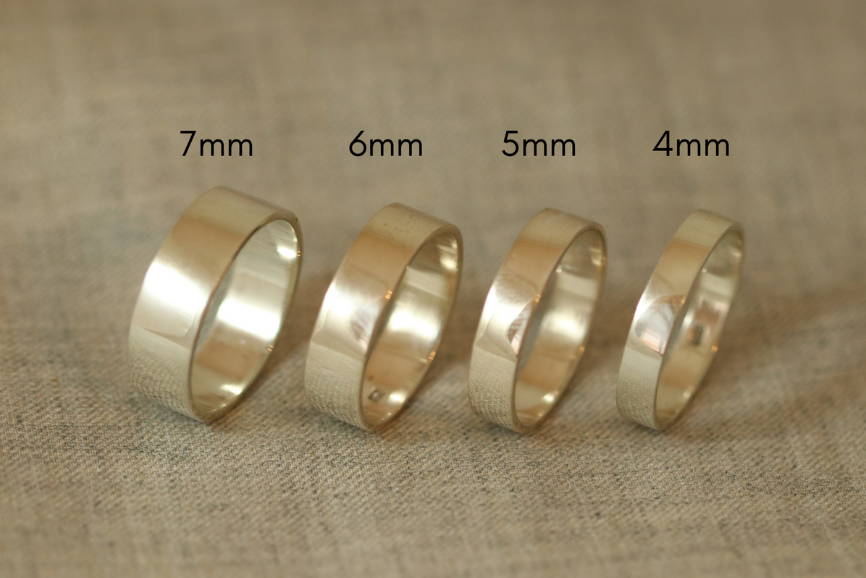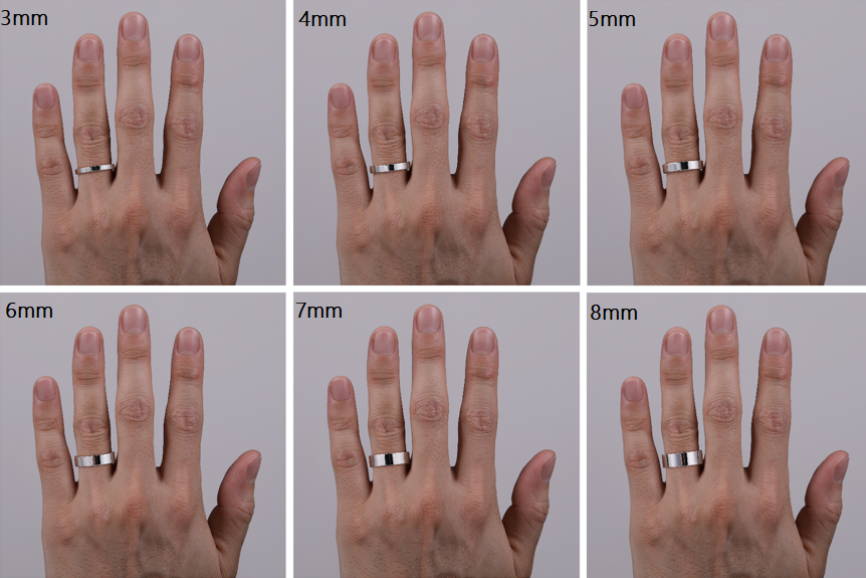 Decide on the ring width

When choosing the width of a wedding band, consider the general finger and hand size of the man who will wear it. The average wedding band is approximately 5mm to 7mm wide, with the most common ring width being 6mm wide. There are no specific rules about how wide his wedding band should be - it all comes down to what he's comfortable with.If he's already wearing a ring or other jewellery, base the width off of that. If he's new to wearing jewellery, try on a few styles to see what resonates well with him before making your final purchasing decision.


Men's wedding rings come in a variety of metal finishes and textures, including polished, brushed, matte, hammered, and more. Shiny and polished finishes create a classic look that is regal and traditional. Matte finishes are less shiny than polished finishes but still have a smooth texture. Hammered finishes give the ring a rugged look that makes it one-of-a-kind. For example, if he prefers a more rustic look, then a hammered finish may be best for him.

The most popular choice for our clients is a Half-round profile which is also a more classic choice.Another popular option is a Flat-profile, which has a more modern feel. Another profile we would recommend would be Bevelled Edges, which gives a slightly different look and feel. These are the most popular choices, but certainly not the only options available when choosing the profile of his wedding ring.
The biggest determining factor for the price of a men's wedding ring is the metal type and width of the ring.We have designed a handy infographic for you to give a general indication of the price range for different metal types: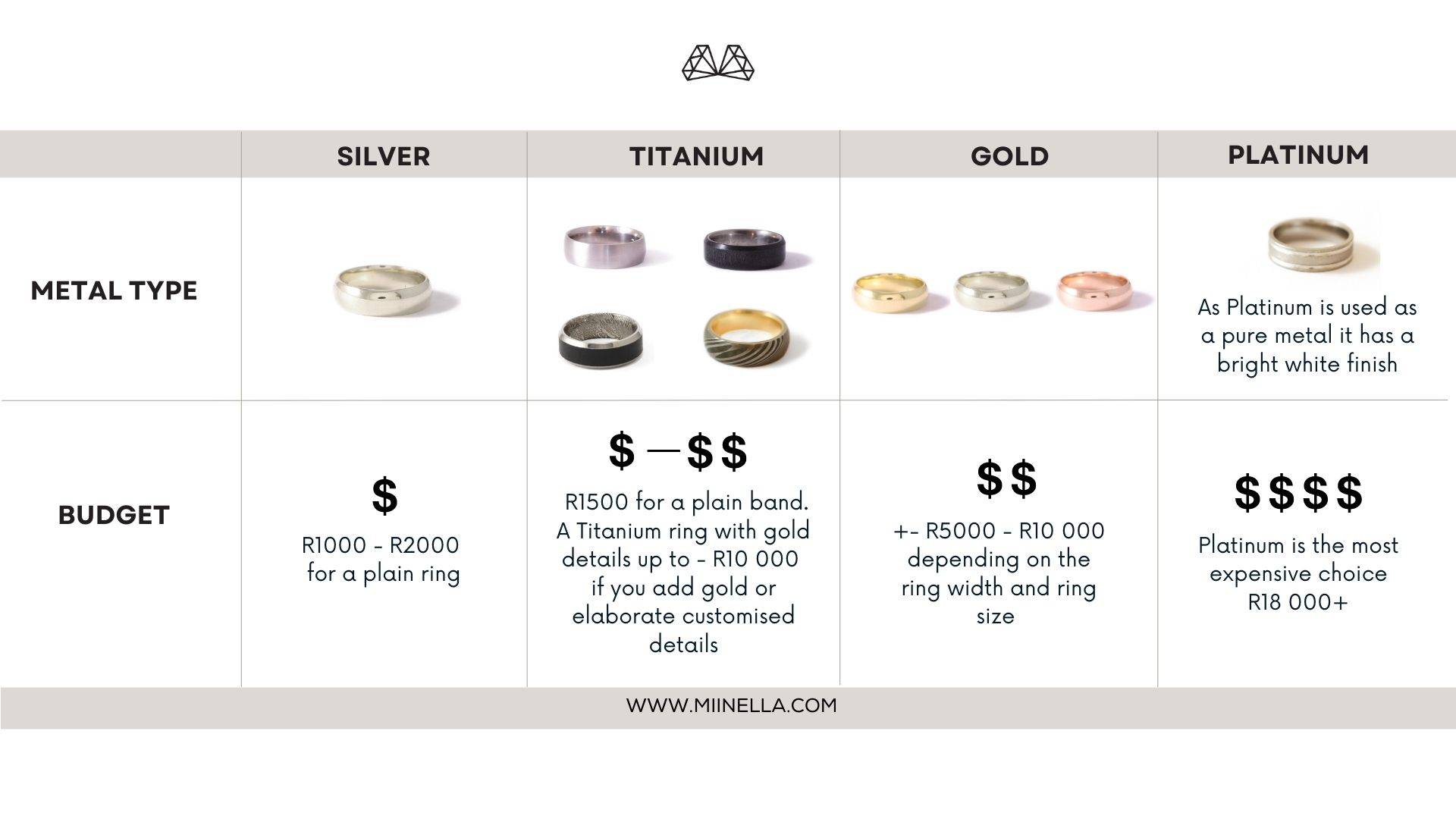 There are several ways to customise a men's wedding ring. At Miinella, we offer custom-made men's wedding rings with a variety of options to personalise their wedding ring with unique styles and finishes ranging from classic and vintage to modern designs. If our website doesn't offer what you are looking for, it can be custom-made for you.During our custom design process, you will work with our designer to capture the ultimate ring design according to your particular requirements. We will help you choose the materials to best honour your budget and incorporate meaningful elements into his bespoke wedding band that will capture your unique love story.
Choosing the perfect wedding ring for your soon-to-be-husband can be a daunting task to tackle. When selecting a men's wedding ring, it's important to consider the metal type, design, and fit while taking into consideration your fiance's lifestyle and taste preferences. You may want to include a personal touch, such as engraving your initials, a special date or even your fingerprint. Ultimately, the ring you choose should reflect his style and capture the special bond you share with your significant other. You may also want him to try on a few rings to get an idea of the size and fit he prefers.
If you have any questions about choosing the perfect wedding ring for your significant other, don't hesitate to ask our team for help. We'd love to assist you as best we can and utilise our years of experience to help you make the right choice for his wedding ring. Good luck with your search, and congratulations again!